2022 National Matchplay Build-Up: Day 1
John Manning looks back at the previous Mens Finals in Douglas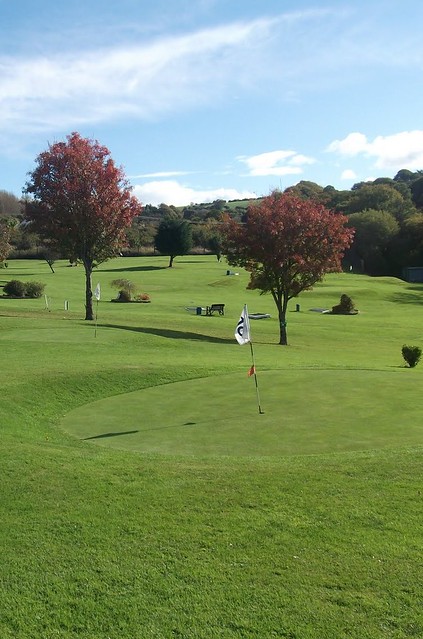 Ahead of this weekend's National Matchplay Championships in Douglas, John Manning takes a look at the previous two stagings of the Mens event at the Cork venue.
At, a sun-baked Douglas in 1973, 26 year old Pat Hogan from Clara became the new National Matchplay champion.
The Offaly native was based in Limerick (working in the office of Rank's Flour Mills) at the time and was the reigning Limerick Matchplay champion.
After three decisive winning margins on Sunday (it was a 32-man championship final in those days), Hogan played Portmarnock's Andy Doherty in Monday morning's semi-final.
A National Championship debutant that year, left hander Hogan had breezed through the early rounds against Seapoint members John Curran and Ray Matthews along with Jim Mackey of Woodvale. He was 1up on Doherty after 18, level after 21 but fired five twos in a row with a red-hot putter to win by 5&4.
In the other last four encounter, Andy Dempsey stood three up after nine against Gus Carolan (RGSC) and maintained that three up advantage after eighteen. Seven birdies in 11 holes from the turn gave Dempsey a complete stranglehold and he closed out the match by 7&5. The Irish Ropes player was 14 under par for the holes played.
A member of the Catholic Institute club, Hogan jumped 3up after six in the final and enjoyed a 5up lead after 18. Four birdies early in the second round sewed the match up. Hogan was seven under for the holes played as he triumphed by 8&7.
1985
The National Matchplay championship returned to Douglas in 1985 (just two years after the Championship had been played nearby at Dunlops) as part of the Cork 800 celebrations. It was another scorching weekend as John O'Leary (Dunlops) and Dubliner David Poole faced off in the Bank Holiday Monday finale.
1983 champion and 1984 runner-up, John O'Leary was two down with six to play in the 1985 Third Round at Douglas against John Campbell (Cement). O'Leary squared the match on the 35th and then aced the final hole to advance. He then beat Anthony Malone (Lucan) by one hole in the quarterfinals, as 'Skinner's' putter left him down.
Nowadays a Portmarnock stalwart, 2022 Dublin Intermediate Strokeplay Champion David Poole was playing out of the Erin's Isle club at the time. David defeated Pat Brennan (Old County) in the 1985 quarter-finals.
In the semi-finals, Poole faced Michael Kemmy (Catholic Institute). Kemmy took an early lead but they were all square after nine. Poole briefly edged ahead but they were locked together again at halfway. A burst of birdies saw Poole 3up after 32 but Kemmy grabbed the next two holes. Both pitched the 35th green and David holed for a 2&1 verdict.
O'Leary was 13 under for 27 holes in the semi-final (including another ace on the 18th) as he outplayed Joe Hynes (McDonagh) by 9&8.
Joe Hynes was playing off an Intermediate handicap at the time. Hynes had earlier beaten former champion Tommy Rusk (Royal Meath) and the highly-rated Pat Kirwan (Carrigaline).
Poole opened nervously and trailed by three after four. He then settled down and surged 3up after 11 with a birdie barrage (six in seven holes). But in a real see-saw battle, John O'Leary won four holes in a row to get back to one ahead at halfway.
O'Leary moved 2up with a 20th hole birdie before Poole responded by leveling after 25. Poole led by one with nine to play but it was all square after 29 holes. Poole jumped ahead at the 31st only for O'Leary to win the 33rd. O'Leary missed a two-footer to win the 35th and the 36th was halved in birdies. With the honour at the first extra hole, John O'Leary left his pitch short. He chipped well but failed to make his par before sportingly conceding with his opponent having pitched to six feet.
David, the reigning Dublin Senior Strokeplay champion that year, was an approximate eleven under par in the final. David's two brothers, Freddie and Alan, also qualified for the finals at Douglas. Freddie (also a member of Erin's Isle) lost to Pat Kirwan in Round Three while Alan (playing out of Portmarnock) was eliminated in the opening round.
Tomorrow: We speak to Chrissie Sheedy ahead of the defence of her Ladies title.
Latest National News
Latest Regional News