Westport Pitch & Putt Club joins Pitch & Putt Ireland
Mayo club becomes our second currently affiliated course in Connacht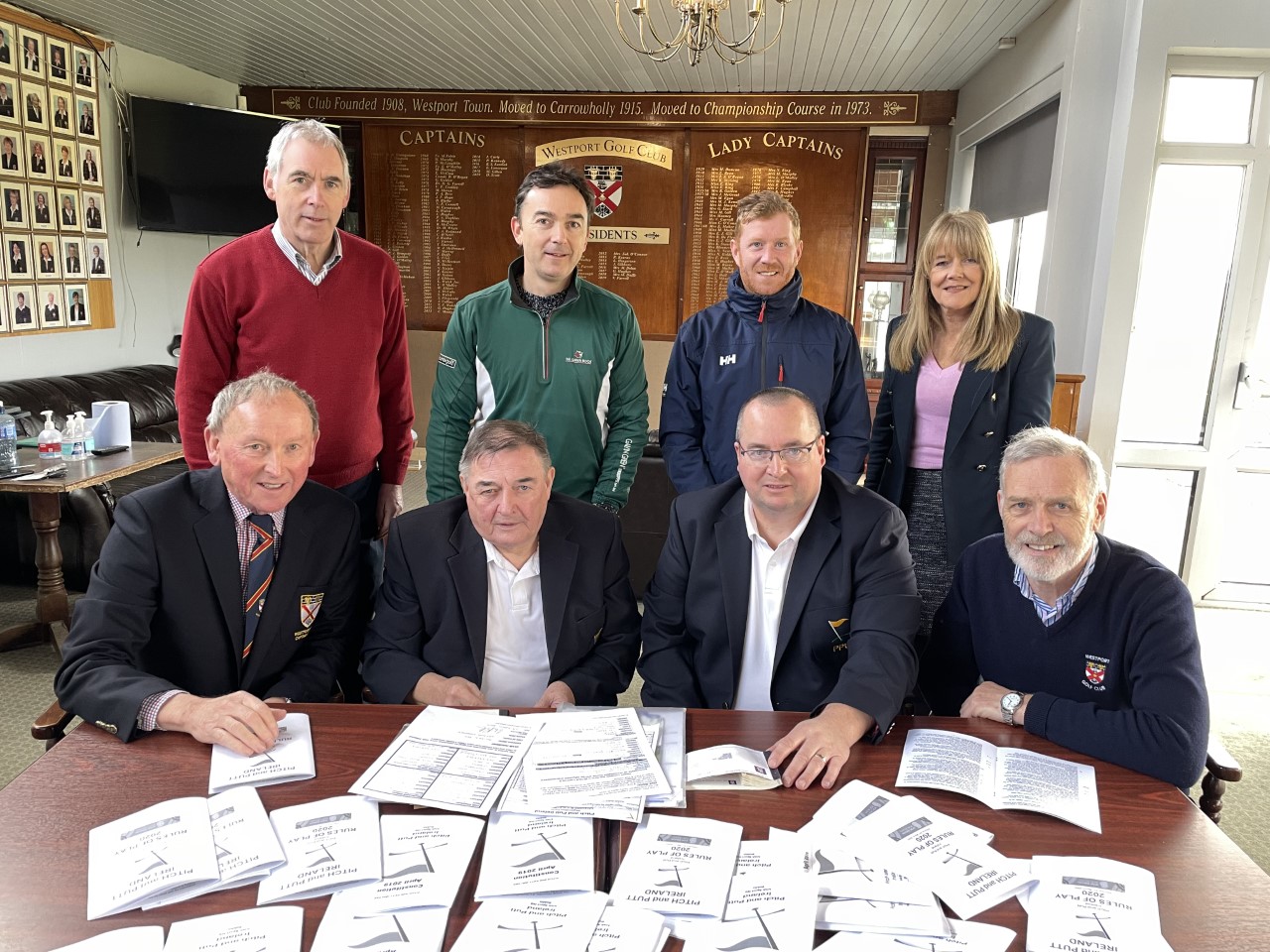 Despite some inclement weather today in Mayo, Pitch & Putt Ireland was delighted to visit Westport Pitch & Putt Club to sign the forms on their official affiliation to the national organisation. New Pitch & Putt Ireland President Mark Keohane along with Honorary Secretary Michael Murphy attended on behalf of the national body as the particulars of membership were discussed with the club before the affiliation forms were officially signed.
The club presently has a nine-hole course on the grounds of Westport Golf Club with hopes to extend it to 18 holes in the future. It is expected that the club will focus on internal matters in their first year of membership such as assigning handicaps to their members before hopefully partaking in Open Competition from next year onwards. Where they fit in Pitch & Putt Ireland's County/Regional Board System will also be assessed as their affiliation moves forward. The club now becomes Pitch & Putt Ireland's second Connacht affiliated course in the country currently alongside Mellows in Galway.
In Westport's affiliation now being signed, Pitch & Putt Ireland wishes to place on record its thanks to our former Technical Officer Ger O'Connor for his work in co-ordinating the application and giving advice to them on getting their course set up. Speaking on their entry into Pitch & Putt Ireland, President Mark Keohane spoke of happiness at how enthusiastic Westport are at joining the organisation.
"They understand what we are trying to do with our Handicap System from their own background in golf and we look forward to them taking an active part in organisation in the years ahead," the Pitch & Putt Ireland President said.
Latest National News
Latest Regional News