Previous U16 events at Ryston
John Manning looks at underage events around Newbridge track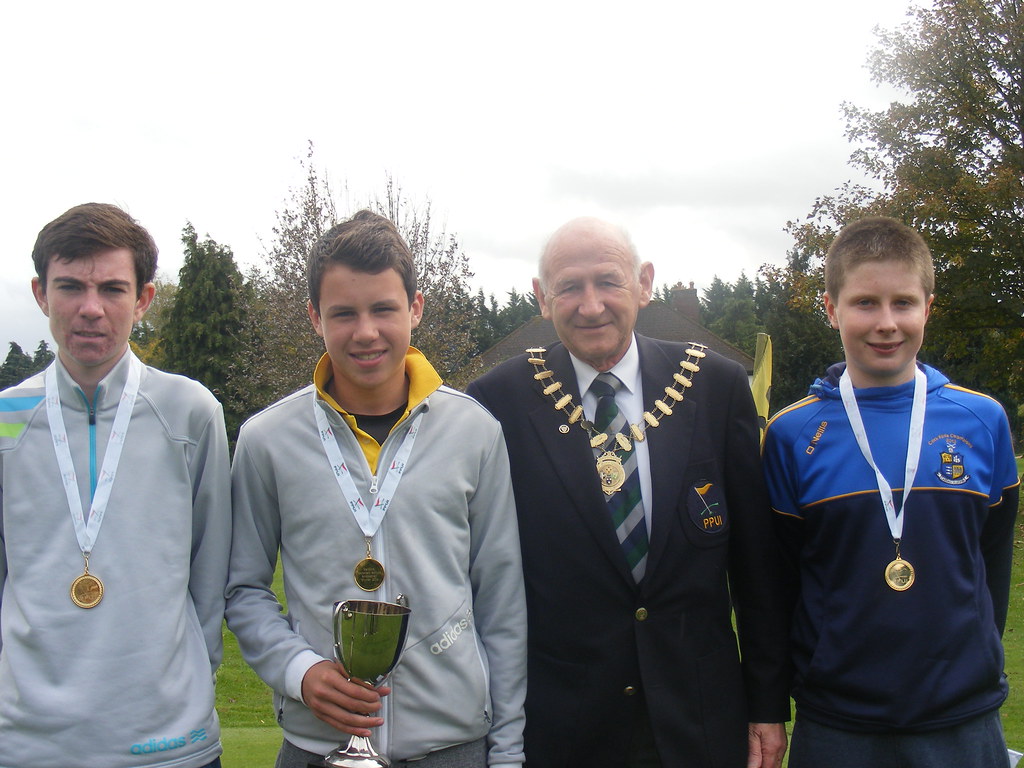 Ryston has not yet hosted the National U16 Matchplay Championships but it was the scene of a memorable National Juvenile Inter-County and Strokeplay championships weekend back in 1988.
By John Manning
The course was still known as Irish Ropes when the top U16's of the era made their way to Newbridge on July 9th/10th that year.
Eleven teams competed in the Inter-County Championship. Heavy rain swept the Irish Ropes layout but the players played on regardless. The Kerry team did have to leave for the early train back to south-west!
Ultimately, victory went to Meath by a single stroke from Cork. Future golf professional John Dwyer represented the Royal County, as did David Byrne, Cormac Dunne, Wayne Forde and Stephen Rogers as the lads in green totalled 432 to 433 for Cork (Brian Gallagher, Alan Kidney, another future golf pro Wayne O'Callaghan, Paschal Sheehan and Paul Concon).
In the following day's Girls' Strokeplay Margaret Byrne (St. Bridgets) won with 115, ahead of future two-time victor Anita Langstone (CYMC) on 117, the first of an incredible run of Pitch & Putt success for the Byrne sisters, which continues to the present day.
Eddie Lonergan (Tipperary Hills) produced a brilliant score of 15 under par 93 to capture the Boys'championship by two strokes from Derek Healy, (CPM, Clondalkin, Dublin) on 95. Cathal Dunne of the host club was on 96 while Lucan's Gavin Carty posted 97. Two Meath players John Dwyer (Ashbourne) and Glen Morgan (Royal Meath) were next best on 98.
Ryston hosted the Leinster Juvenile Strokeplay and Inter-County championships in 2010 and the provincial schools event this year
Shane Redmond (Channonrock) posted 96 to claim the 2010 Leinster Boys (10-13) Strokeplay title while Claire Keatinge (Old County) scooped the Girls' equivalent with 121. Shane Carthy (Portmarnock) became Boys' 14-15 Strokeplay champion after shooting 98 while 123 secured the corresponding Girls' category for Laura Coffey (Kilbeggan).
Brendan Lawlor (Chanonrock), now a leading light of the EDGA golf circuit, was runner-up to Shane Redmond while Karl Murphy (Old County) took second place in the older classification. Subsequent two-time National Strokeplay winner Amy Galvin lifted silver in Girls 10-13 as Kilbeggan's Aine Egan came second to Laura Coffey.
Dublin (Aaron Donoghue, Conor Gorey, Shane Murphy, Barry Hendrick, Craig Kelly, Shane Carthy) scored 463 to win the 2010 Leinster U16 Inter-County Championship
by 14 from Westmeath (Jonathan Daly, Aaron O'Brien, Brendan McMahon, Shane Dunne, Shane Keenan and Paul Metcalfe).
Ard Scoil Chiarain Naofa, Clara (Conor Doyle, Neil Robbins, James Dunne) posted 164 in the rain-shortened event held at Ryston a couple of months ago to take 2022 Leinster Schools' laurels by nine from Mercy Secondary School, Kilbeggan (Jack Mullins, Sean Jackson and Conor Mullins).
Cork academies dominated the 2014 playing of the All Ireland Schools tournament at Ryston. Carrigaline Communuty School won from Coláiste Chríost Rí with Davis College, Mallow third.
Latest National News
Latest Regional News