National Gents Strokeplay Build-Up: Day Three
A look at the Junior Event in Ringcommons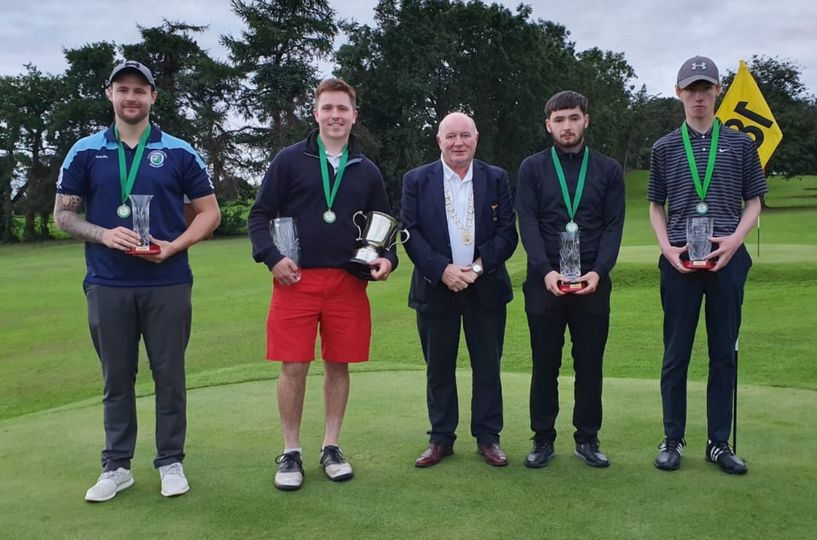 72 Juniors bid to succeed Bishopstown's Cian O'Callaghan as National Champion in the Junior grade this Saturday in Ringcommons in Dublin. Communications & Press Officer Jason O'Connor takes a look at some of the field here in the following preview.
An all Leinster trio of Derick Seery (Bellewstown), Danny Tiernan (Custume) and Glen Buckley (St Patricks) will get play underway on Saturday morning as host club hopes rest with Anthony Mulligan in the second session. The Ringcommons player plays alongside Cork duo Dean Lonergan (St Annes) and Paul Walsh (Collins) at 12.24pm as there are any number of potential possibilities for not only the title but the Final 18 playoff in this grade.
Deerpark duo Robbie Harnett and Fintan Martin are former National U16 Inter-County winners with Kerry back in 2018 as they were also part of the St Brendans College Killarney team that won the National Secondary Schools Finals back in May. Robbie is in the morning session alongside Mellows' Ian O'Regan and Loughlinstown's Ciaran Lawlor while Fintan plays in the afternoon session with John Carroll of Poulaphouca and Ken Healy of Rocklodge.
Former NEC Officer Paddy Browne of Collinstown plays with John Peare of St Patricks and Peter Brady of Portmarnock in the afternoon session as there are nine Dublin players in the event in total. Christian O'Reilly of Lucan is the first Dublin player at 9.30am alongside Hillview's Matthew Buckley and Kieran Donegan of Bruff. Eamon Quill of Loughlinstown plays with Kerry duo Mark O'Regan of Tralee and Listowel's Graham Tarrant in the morning session as well while Glenville's James Byrne tees off in the final group of the morning session alongside Robbie Murtagh of Navan and Kevin Williams of Royal Meath.
Tipperary Hills' Michael O'Donoghue went close in the recent Munster Junior Strokeplay in Bruff with a second place finish as he kicks off the afternoon session at 12pm alongside Paddy Barry of St Annes and Willie Ayers of Collinstown. The two players who finished second and third in the recent Leinster Junior Strokeplay are amongst the field also as runner-up Glen Martin of Killineer plays with Bishopstown's Tim O'Connor and Sean O'Leary of Brinny in the afternoon. Third place finisher David Franklin of St Patricks meanwhile plays with Lucan's Simon Heffernan and Loughlinstown's Manuel Baldachino at 12.18pm.
The final two groups to tee-off include Athgarvan's James Dunne, Loughlinstown's Patrick Quill and Bruff's Shaun Donegan while the last trio to tee-off will consist of Claycastle's John Long, Poulaphouca's PJ Harte and Niall Bennett from Loughlinstown at 1.06pm. We should have a good idea by 4-4.30pm how the playoff for the Top 18 will shape up.
While younger legs will always be fancied in a prolonged day it will be interesting to see how experience might play a factor in the first time 72 players will get the opportunity to contest a National Junior Strokeplay final at a Dublin course since the increase in numbers of 2020. It makes predicting a winner even harder and Ringcommons will certainly punish any poor shots on the day.
Tomorrow: We preview the Senior Mens event on Sunday.