Message from Mervyn 24.10.20
Reaction from our President to Level 5 Announcement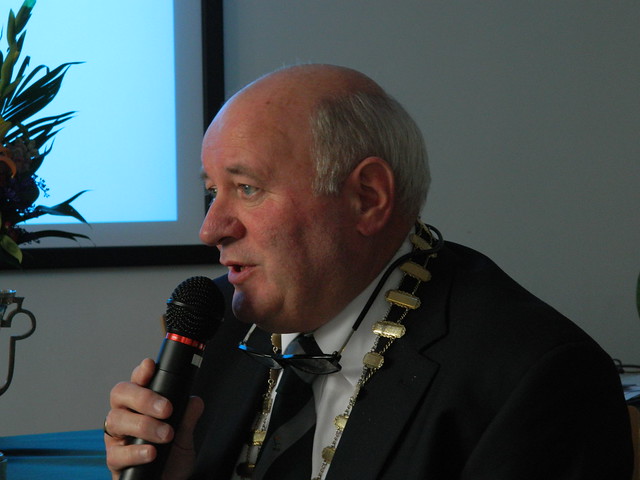 A Chara,
The decision by Government to close Sports facilities as they are deemed non-essential under Level 5 guidelines has left many feeling frustrated.
At the press conference following the announcement by An Taoiseach, Eamon Ryan in answer to a reporter's question stated that golf courses would remain closed for 6 weeks. This statement took everyone by surprise as it had been anticipated the recreational Pitch & Putt would be available to our members.
On Tuesday October 20th I along with other sports I contacted Sport Ireland to seek further clarity on this issue, every effort was made to convince the Sport Expert Group how our sport could be played safely even at Level 5. In the end the decision was taken out of the hands of everyone when Sports Minister Ms Catherine Martin gave a Government directive that all sports venues were to close.
On Wednesday morning together with Shaun O' Donnell on behalf of Pitch and Putt Ireland I wrote to Sport Ireland outlining our disappointment and appealing to the Sports Expert Group to advise the Government and the Minister of our belief that our sport could be played under our strict protocols which have been in place since the sports return to play. I presume many other NGB's also appealed for a derogation from the Ministers order, as the Health Minister later stated in the Dáil that sports facilities would stay closed and there would be no exceptions.
I have noted comments on social media as to how Pitch & Putt Ireland should respond to this decision, some have advocated ignoring the order to close and to continue playing as normal others telling us to inform Sport Ireland to keep their grants and we will do our own thing. This type of knee jerk reaction would do irreparable damage to our reputation as a responsible NGB and would have a major impact on clubs who may be seeking Sports Capital Grants in the future.
As someone who plays on a regular basis I too will miss my club's Sunday morning competition or trying to return a decent score for my team in our winter league. However, it's a price I will have to pay, and hope that the current restrictions will be eased earlier than the current six-week proposal.
I want to assure every member of Pitch & Putt Ireland that together with the NEC I will make every effort to get us back playing our sport in the shortest possible time, In the meantime if our absence from the course helps in any way to reduce the incidence of this terrible virus then as a sport we will have played our part, and hopefully some of us will win a turkey but more importantly we may be able to enjoy some form of Christmas with our loved ones.
Yours in Sport,
Mervyn
Latest National News
Latest Regional News