Irish Open
Wins for Evan Carry, Anthony Galvin and Eleanor Walsh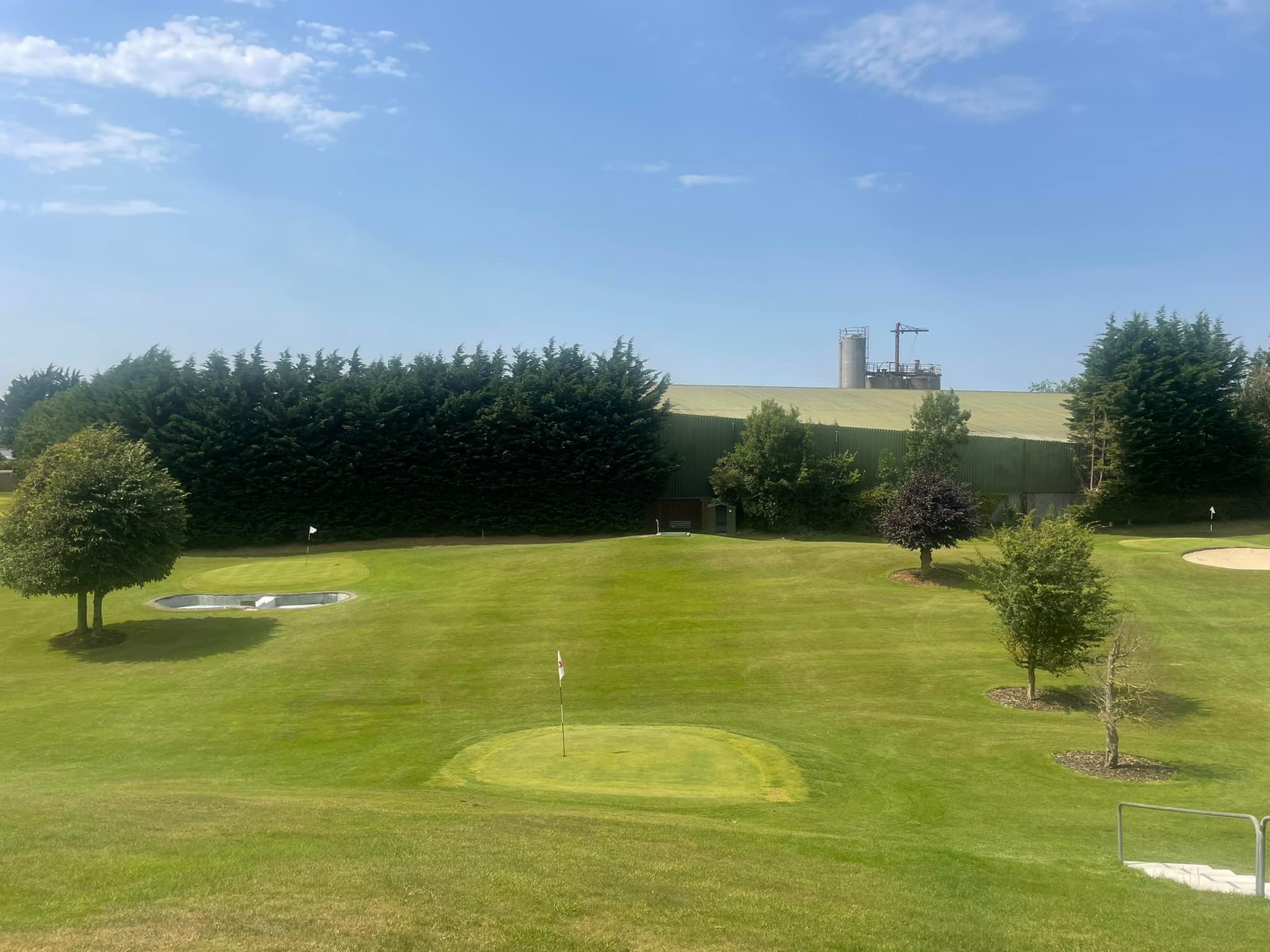 Click here to view Irish Open final leaderboard
The most decorated Irish juvenile player of all time, Evan Carry holed a six foot birdie putt on the final green at Tullamore to shoot 48 on Sunday and 143 (-19) overall to win by one from Tullamore's own Patrick Murphy and Kieran Earls (Ireland). Earls went close with a birdie chip on that final green and settled for a final round of 47 for a 144 aggregate. Patrick Murphy also signed for a Sunday 47 to jump up into second place, just pipping Kieran Earls on the tiebreaker. John Walsh (Ireland) was in a prime challenging position on Saturday night on 96, but a closing 51 left the World Cup and European championship winner fifth on fifteen under par, with William Buckley Junior (Ireland) narrowly taking fourth place, courtesy of a 49 final eighteen.
There was great celebration for Tullamore as the popular local member Anthony Galvin claimed Senior (Over 55) honours with a last round 49 for a 54-hole tally of 151. The host club completely dominated that category with Paul Carey clinching second place. In a threeway tie for runner-up, Carey's 51 on Sunday narrowly edged out clubmate Paddy Kelly (who was third on the countback) and Erry's Leonard O'Meara who both scored 53 final rounds.
An outstanding 48 in the final round by Eleanor Walsh (Ireland) saw the 2017 World Ladies Strokeplay champion from Fermoy win the Irish Ladies Open. That left Eleanor four under the card on 158, a full six strokes ahead of former two-time winner and overnight leader Chrissie Sheedy (Ireland) who finished second with Esther de Schiffart (Netherlands) third on 166, just ahead of Breda White (Ireland) on the last eighteen.
A fabulous second of 45 enabled Ireland's Evan Carry to post a thirteen under par total of 95 and take a one stroke advantage into Sunday's final round of the Irish Open at Tullamore.
The four-time Irish Juvenile champion led by a single stroke from 2013 World Strokeplay kingpin John Walsh (Ireland) who signed for successive rounds of 48 for his 12 under par tally.
Next was 2020 Irish Matchplay champion Kieran Earls who carded a 46 second round for 97 overall, just ahead of William Buckley who scored 98 in the early morning rain to be the leader after the opening wave.
Another three Irishmen, Jimmy Quinn, Leonard O'Meara and Paddy Kelly were on 99.
2013 World Ladies Strokeplay champion Chrissie Sheedy (Ireland) sats atop the ladies leaderboard on 107.
Chrissie shot 54 and 53 to lead by three from 2017 World Ladies Strokeplay champion Eleanor Walsh (Ireland) with Breda White (Ireland), the World Ladies Over 55 champion next on 112.
Ireland's Paddy Kelly and Leonard O'Meara were the leading senior (Over 55) players on 99. Their fellow countryman Paul Carey was next on 101 with another Irishman Anthony Galvin on 102.
Leading non-Irish players were Jorge Sarmiento (Galicia) and Maurice Stuyvers (Netherlands) who both scored 108.
Latest National News
Latest Regional News