A tribute to the late Myles McMorrow
John Manning remembers the Lakeside and Tipperary Pitch & Putt stalwart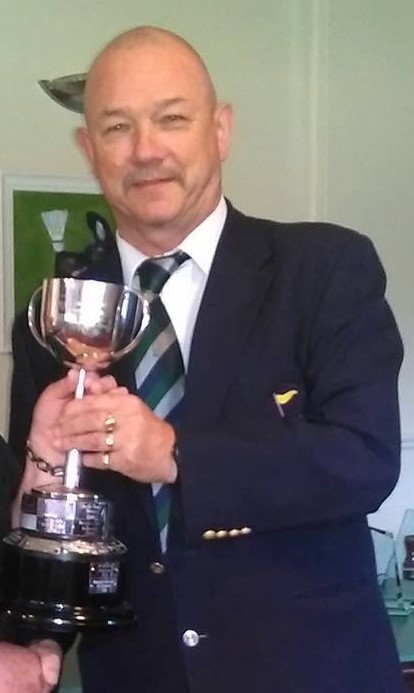 Ahead of his removal and burial over the next two days, John Manning remembers our Patron and Vice President Myles McMorrow in the following piece.
Vice President of EPPA and FIPPA since 2010, Pitch & Putt Ireland Vice President Myles McMorrow first took up the sport in 1979.
After a few years in the doldrums in the late seventies, Myles' club, Lakeside in Templemore, was about to rise phoenix-like from the ashes! Myles and Club President, Charlie O'Brien, were employed to go out and find the greens first, then cut them and get the club going again. After a few months of work at that, Myles developed an interest in Pitch & Putt and joined the club. He got absorbed in administration fairly rapidly.
A native of Co. Leitrim, Myles was elected Vice-Chairman of the Club in 1982, a position he held until 1988. Myles was proud to be Chairman in 1989 when Lakeside hosted the National Matchplay Championship (the club's first of many successful forays into national championship/event hosting). He also served as Club Captain (in 1988 and 1996) and Competitions Secretary.
By his own admission, more comfortable as an administrator than a player, Myles did win the 2000 Tipperary County Junior Strokeplay Championship, his second victory in that event.
Elected National Vice President at December 1997 Convention in the Grand Hotel, Tramore, Myles rendered a record 25-years unbroken service on the Pitch and Putt Ireland National Executive Council (exceeding the 24 years of Peg Smith who served between 1977-2001).
Myles was first elected to Tipperary County Board in 1987 and was Secretary of that body between 1987 and 1989. Myles was Chairman of the Tipperary County Board in 1989 and for many years subsequently. Very successful local competitions, first-class publicity, worthwhile sponsorship and some marvellous victories on the course by Tipperary teams were features of Myles' tenure as County Chairman.
Myles' late wife Helen (RIP), herself a much-respected administrator at county, provincial and national level, was a huge support to Myles in all his endeavours. Myles was elected Tipperary Competitions Secretary for the 2023 season.
His first role at provincial level was Munster Council PRO in 1991 during the Presidency of the late Bob Casey (Tralee). He became Munster Treasurer in 1992 and Vice President in 1993 before being elected Munster Council President (at 1995 Convention), a title he held for four years.
Myles wanted Pitch & Putt to be played at all times in an honourable and sporting manner and he worked tirelessly to ensure the game received the widest possible media coverage and progressed in every manner possible. He travelled extensively in his day job for Taylor Made of Templemore, but rarely missed a competition, championship or meeting, often journeying hundreds of miles to attend.
Having successfully managed Ireland's victorious 2001 European Team championship squad (Ray Murphy, Chris Scannell, Derry McCarthy, Sean Downes, Sean Harkins, Mark Millar and Derek Courtney) at Lloret in Catalonia, Myles was deeply committed to the international aspect of our sport and was very much in favour of international development. He joined the Boards of EPPA and FIPPA in 2010.
Myles was afforded a Civic Reception in Clonmel in 2001, honouring his first Pitch and Putt Union of Ireland Presidency. He adopted a sensible, practical and realistic approach to all his administrative roles. The first ever Pitch and Putt Union of Ireland Strategic Plan was delivered during Myles' initial Presidency.
He espoused thriftiness in his financial portfolios, but never excessive thriftiness at the expense of furthering Pitch and Putt's cause.
After spells as Vice President and Development Officer, Myles returned to the National Presidency in 2010 for a further three-year term. He was one of five individuals who ascended to the Presidency twice. He also delivered outstanding service as National Competitions Co-Ordinator, his distinctive voice a constant at Championships welcoming players to the first tee and announcing the results at prize presentations.
An expert in green keeping, Myles helped Lakeside and many other clubs to maintain their courses in excellent condition. No issue was beyond Myles' problem-solving capabilities – he organised bands for functions, sound systems for events and mechanical repairs were another specialty.
A dedicated Galway hurling supporter, Myles' political connections were regularly and selflessly utilised to help clubs facing challenges.
Pitch & Putt in Tipperary, across Ireland and worldwide is the poorer for Myles' passing.
May he Rest in Peace.