2023 Provincial Matchplay Finals report
John Manning looks back at matters in the south west and south east last weekend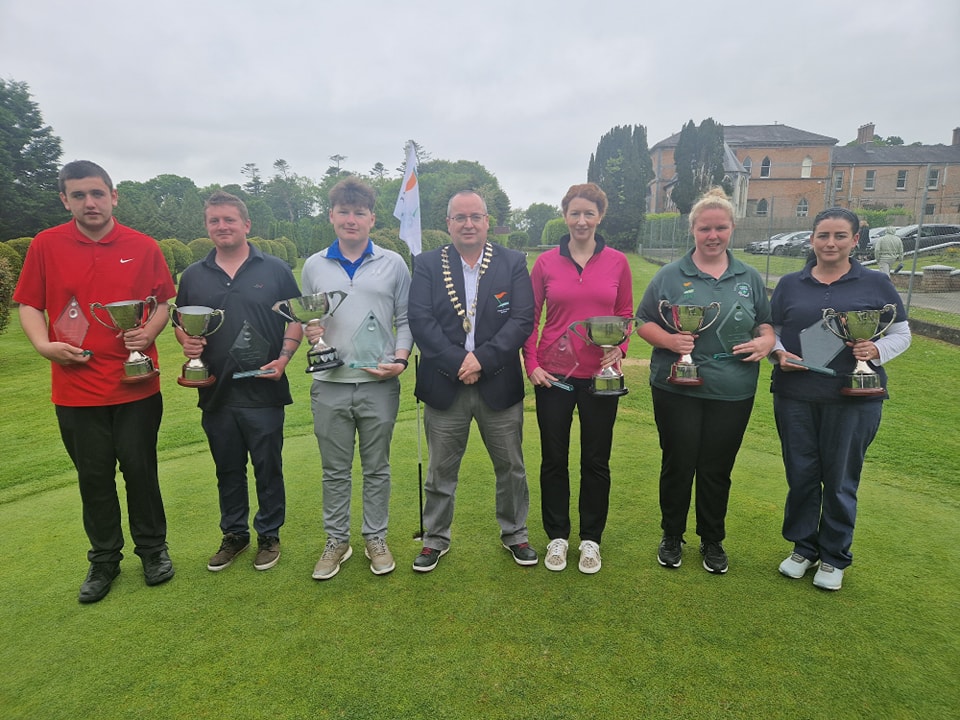 John Manning looks back on last weekend's Provincial Matchplay Finals starting in the southern province.
Munster
Tralee's Jason Cregan became the first Co. Kerry winner of the Munster Gent's Matchplay championship since James O'Connell (Tralee and his second cousin) at Tralee in 1988, when Jason won a high-quality final against 1994 champion Ray Murphy (St. Annes). Jason jumped into an early three up lead and maintained his advantage to the end for a 5&4 verdict. Earlier, Ray Murphy won the battle of the Cork heavy hitters in his semi-final with Bishopstown's Brian Delaney while Jason edged a tight match with 2004 champion and Tipperary Inter-County star James Cleary (Larkspur Park).
Sarah O'Neill (Collins) claimed the Ladies Senior Cup after an impressive 8&7 win over 2019 National Matchplay champion Mary Murray (Rocklodge) in the final. Sarah had earlier defeated another former Irish Matchplay winner Breda White (Tipperary Hills) by 2&1 in the last four. In the other semi, Mary Murray avenged her 2022 National Matchplay last four loss to Fermoy's Sarah Byrne.
Philip Burns is the new Munster Intermediate Matchplay kingpin. After a 7&6 verdict in Sunday morning's semi-final against Deerpark's James Fleming, the Brinny player beat local Tralee member Keith O'Brien by 5&4 in their decider. In a titanic battle, Keith O'Brien survived on the first extra hole of his semi-final joust with 2005 Senior semi-finalist David White (Larkspur Park).
Spurred on by the local gallery, Lisa O'Connor (Tralee) defeated 2018 National Ladies Matchplay Nett Cup queen Elaine Quinn (Lakeside) in an absorbing Ladies Intermediate decider. 2014 Provincial Mixed Foursomes winner, Lisa was two up at halfway and held for a 3&2 margin. It was a second runner-up spot in succession for Elaine, who had reversed last year's final result in her morning semi-final against holder Maireád Manning (St. Stephen's) while Lisa O'Connor eliminated a second National Nett Cup winner Riverdale's Margaret Hennessy – the 2020 winner.
Colin Hennessy (St. Annes) added the provincial Matchplay crown to the Cork Matchplay title he won a few weeks ago. Having qualified for the Munster final with a 5&3 semi-final victory over E.S.B.'s Ger Dinan, Hennessy denied club-mate Dean Lonergan by 8&6, Dean's second successive runner-up performance in this event. In another all-Cork semi-final, Dean Lonergan ran out a 4&3 victor over Raffeen Creek's Korey Murphy.
The Ladies Junior championship developed into a showdown between members of Tralee and Bishopstown with the Kingdom ladies holding sway over their Leeside rivals. After Catriona O'Connor had downed Angela Royer and Rosemarie O'Sullivan had outpointed Lesley Gimore, Catriona eventually won the battle between the host club ladies.
Leinster
2020 National Matchplay runner-up Ian Dillon (St. Bridget's) was the dominant performer at the 2023Leinster Matchplay Championships. After Saturday successes over Dessie Baker (Lough Owel) and the fancied Dean Grannell (St. Patrick's), Dillon took out Erry's Sean O'Connor and George McGreal (Old County) to qualify to face 2009 Leinster Strokeplay runner-up Stephen Murray (Old County), who carved out a notable 6&5 semi-final victoryover the champion of four years ago, Mark Millar (Killineer). Stephen Murray took a 2up lead into the second round of the final but there was to be no denying Ian Dillon who triumphed by 3&2.
2023 champion Marian Courtney last won the Leinster Matchplay championship at McDonagh in 2002. She faced friend and Ryston club-mate Tara Dillon in the St. Patrick's semi-final (in a repeat of that final 21 years ago) and advanced to the final against Collinstown's Liz Quinn, a 2&1 semi-final winner over Ierne's Helen Greagsbey. For reigning National Matchplay champion Liz, it was a second provincial final defeat in a row, having lost to Marian's sister Chrissie in 2022.
Wayne Allen is a Waterford native but is a proud member of the St. Patrick's club in Enniscorthy. Wayne gave the principal host club's supporters plenty to cheer about as he enjoyed a runaway final win over fellow CKW player Mark Comerford (Gowran). That followed a riveting semi-final success over Comerford's club-mate Patrick Robinson, which went all the way to the 39th hole before Allen claimed his place in the decider. In the other semi-final, Mark Comerford showed his class in beating Colin Somers (Cloghogue), a two-time finalist at senior level, in 2001 and 2002.
Barbara Murphy (Seapoint) won the Leinster Junior Matchplay Championship in 2019 at Trim. After a 2023 intermediate quarter-final success over 2002 National Junior Strokeplay champion June Vereker (Ashgrove), Barbara survived a very close semi-final on Sunday against Teresa King (RGSC). Susan Ritchie (RGSC) emerged from the other side of the draw, recovering from one down with one to play to prevail at the first sudden death hole over 2019 runner-up Margaret Conneely (Trim). By her win, Barbara Murphy emulated the 1999 and 2000 Junior/Intermediate double of Marie Owens (Tullamore) with a 3&2 outcome versus Susan Ritchie.
Three up at halfway, James Casey delivered Kilkenny and Gowran's third win in six years in the Junior Matchplay with a 4&3 decision over Jack Kirwan (St. Patricks). Earlier in the day, James Casey took down Ian Fitzpatrick (Erry) by one hole while Jack Kirwan progressed by 2&1 over two-time Leinster Junior Inter-County winner with Kilkenny, Robert Middleton (Gowran).
2018 and 2022 winner Audrey Donnelly (MacBride) beat Hilary Walsh (Ashgrove) by 10&9 to retain the Leinster Ladies Junior Matchplay cup. Earlier on, Audrey ended the hopes of Athgarvan's Christina Foley while Hilary Walsh overcame Eden's Angela Connolly.