2023 National Strokeplay Championship Build-Up: Day Three Part 1
A look at the Intermediate event in Riverdale on Saturday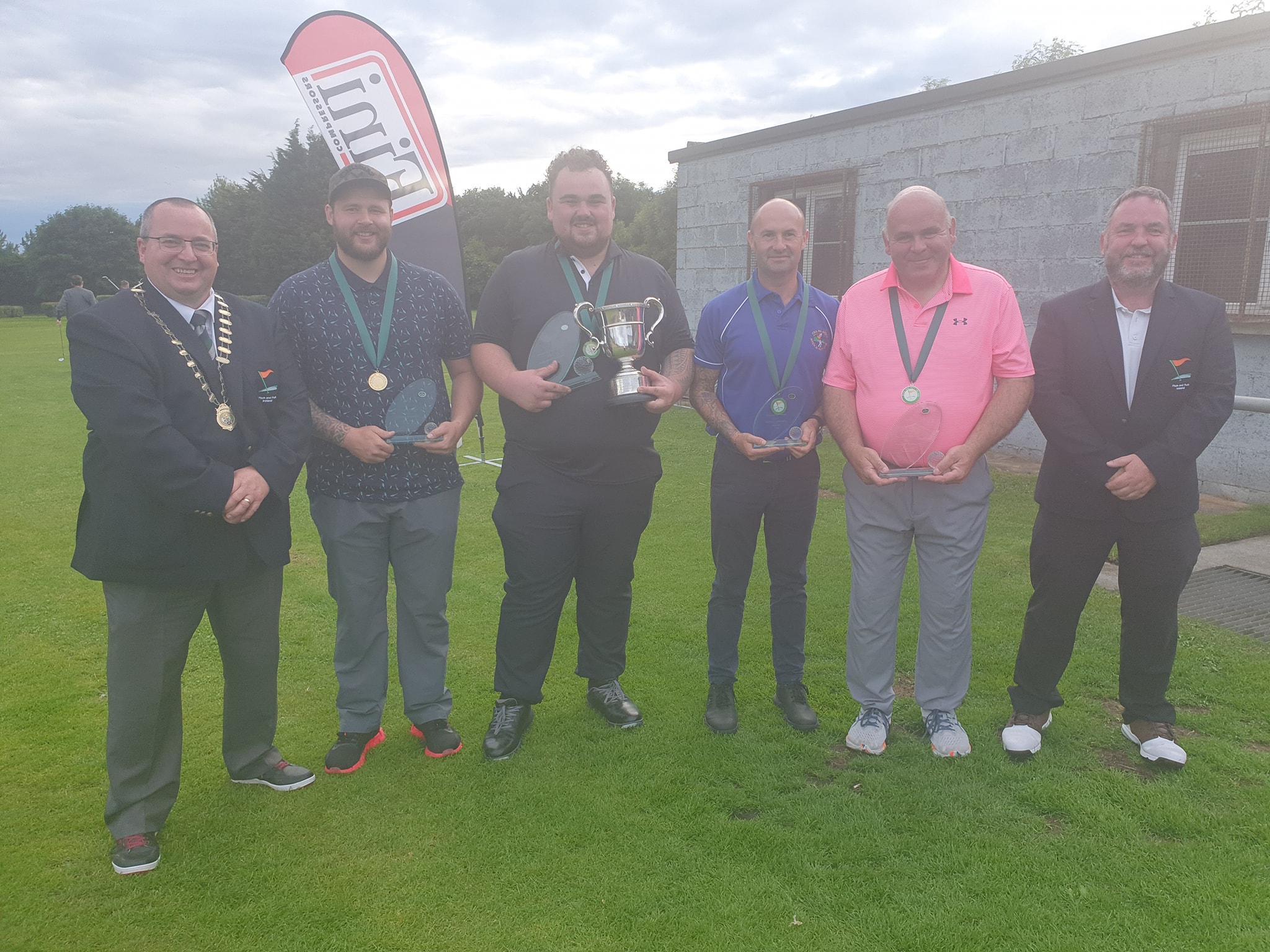 John Manning takes a look at some of the field in this year's National Intermediate Strokeplay Finals.
All of 28 summers may have passed since his victory at Collins but 1995 National Intermediate Strokeplay champion Michael Herlihy is in the field for the 2023 renewal, which will see the championship contested at Riverdale for the first time ever.
Herlihy went very close to an historic win at St. Stephen's in the Covid-delayed 2020 Championship and will fancy his chances again in a powerful field of 78 hopefuls.
Host club Riverdale boast a four-strong complement, including the ultra-experienced Sean Minogue. Minogue has achieved royally at all levels for decades and was 2018 National Intermediate Strokeplay champion in the O55 category. Sean is reigning Tipperary Intermediate Strokeplay champion.
Sean's son John Minogue is a former Munster Junior Matchplay kingpin having won at Rosscarbery in 2015. He was also three times provincial Junior Strokeplay runner-up, perhaps tellingly, twice at Riverdale. Father and son have helped Riverdale to National Inter-Club glory. John also took the Junior bronze medal at Cunnigar eight years ago.
Paul Shoer Junior (Riverdale) has won Tipperary Intermediate County Matchplay and Strokeplay Championships. He has also won Riverdale Intermediate Scratch Cup.
Aaron Hogan (Riverdale) was crowned Tipperary County Junior Strokeplay Champion in 2021.
Ralph Fitzgerald (Ardnacrusha) finished fourth in the 2022 National U20 Strokeplay championship on 99 at Deerpark (pipped for third on the second 18), having also placed fourth in the 2021 National U16 Strokeplay Championship at Lakeside, again edged-out on the tiebreaker. Ralph helped Limerick to victory in the 2022 National Junior Inter-County Challenge.
James Casey (Gowran) is the reigning Leinster Junior Matchplay champion and emerged victorious in the novel challenge between the two provincial winners at St. Bridget's.
James' clubmate Kevin Knox was Leinster Junior Matchplay kingpin six years ago and has seen much Inter-County success with Kilkenny as well as Inter-Club glory with Gowran.
Bobby McCarron (Listowel) is a former National Juvenile Inter-County victor with Kerry as is Deerpark's Erin Moloney. McCarron finished fourth in this championship at Killineer 12 months ago.
2017 and 2019 Munster Matchplay winner John Farrell (Bruff) was runner-up in the recent Munster Inter Strokeplay championship having won the Senior Nett last year. Farrell was second at Ryston in this championship four years ago.
A 2018 Munster Intermediate Inter-County winner with Kerry, James Fleming contested the 2016 National Inter-Club final with Deerpark.
2022 Leinster Strokeplay runner-up Patrick Robinson (Gowran) was a National Inter-Cub runner-up with Bagenalstown in 2015. Third with Kilkenny in the 2018 Inter-County B Division alongside Kevin Knox, Patrick finished as runner-up in the 2013 National Junior Strokeplay at Rocklodge.
Dan Power (St. Patrick's) was a 2022 Leinster Inter-County winner with Wexford. Frank O'Brien (Collins) was third at Glenville in 2018 while Barry Gorey (now of Lucan) was fourth. Frank was fourth in 2013 at Rocklodge.
Fourth in 2012 was two-time Dublin Championship runner-up Tom McMorrow (Lucan). Tom was a Leinster Inter-County winner with Dublin in 2019 and represented the Dubs in that year's Inter-County challenge.
Pat Kirwan (Douglas) was Munster Senior Strokeplay champion at Waterford Glass in 1983 and following his recent return to the sport, he came second in the 2023 Cork Strokeplay Championship.
Association Football star David O'Leary (Douglas) was Cork Strokeplay champion is 2016 and third in the recent Munster Strokeplay championship at Fermoy.
Niall Robbins (Erry) was runner-up in this year's National Non-Mixed Scotch Foursomes at Royal Meath.
Darren O'Leary (St. Annes) was the 2022 Munster Matchplay champion and is a National Intermediate Inter-County winner with Cork.
Alan Duggan (St. Annes) was runner-up to his club-mate in that 2022 Munster Matchplay.
Ian Leech (St. Annes) is a two-time Cork Junior Strokeplay champion in addition to being runner-up in the inaugural National Non-Mixed Scotch Foursomes. Ian is also a three-time County Intermediate Championship runner-up and finished third at RGSC in 2012.
Stephen Behan (Killineer) won the recent Leinster Junior A Strokeplay Championship at Seapoint.
Alan Duggan (St. Annes) recently became the first player ever to retain the Cork Junior Strokeplay championship.
Dean Dinnegan (Lough Owel) is a Westmeath Strokeplay champion and a previous runner-up in the Leinster Scotch Foursomes. Dean placed third in the 2019 Leinster Strokeplay championship and also grabbed third in the 2020 Irish Open at "The Monster".
Stephen Knight (Royal Meath) took Best Nett at St. Stephen's in the 2020 renewal.
Eddie Hockey (Killineer) took the bronze medal in the 2022 Leinster Strokeplay Championship. He was a National Junior Strokeplay finalist at St. Stephen's back in 2004.
Daniel Clinton (MacBride) claimed the National Junior Strokeplay title at Ryston in 2010 before snatching the Intermediate cup at RGSC a couple of years later.
James Byrne (Glenville) is the reigning Dublin Strokeplay champion while Lucan's Gary Ryan held that title 12 years ago. Adam McGreal (Old County) was the Dublin champ of 2010.
2019 Leinster Strokeplay Champion Sean Clerkin (Killineer) boasts two bronze medals at national level – 2017 Juvenile Inter-County and 2019 U20 Strokeplay.
2014 National Junior Strokeplay bronze medalist Barry Dyas (MacBride) was a finalist in this year's Louth Matchplay championship.
This Evening: We take a look at the history of the 54 Hole National Senior Mens Strokeplay