2023 National Inter-County Build-Up: Article 3
Declan Sheedy takes a look at the Ladies event this weekend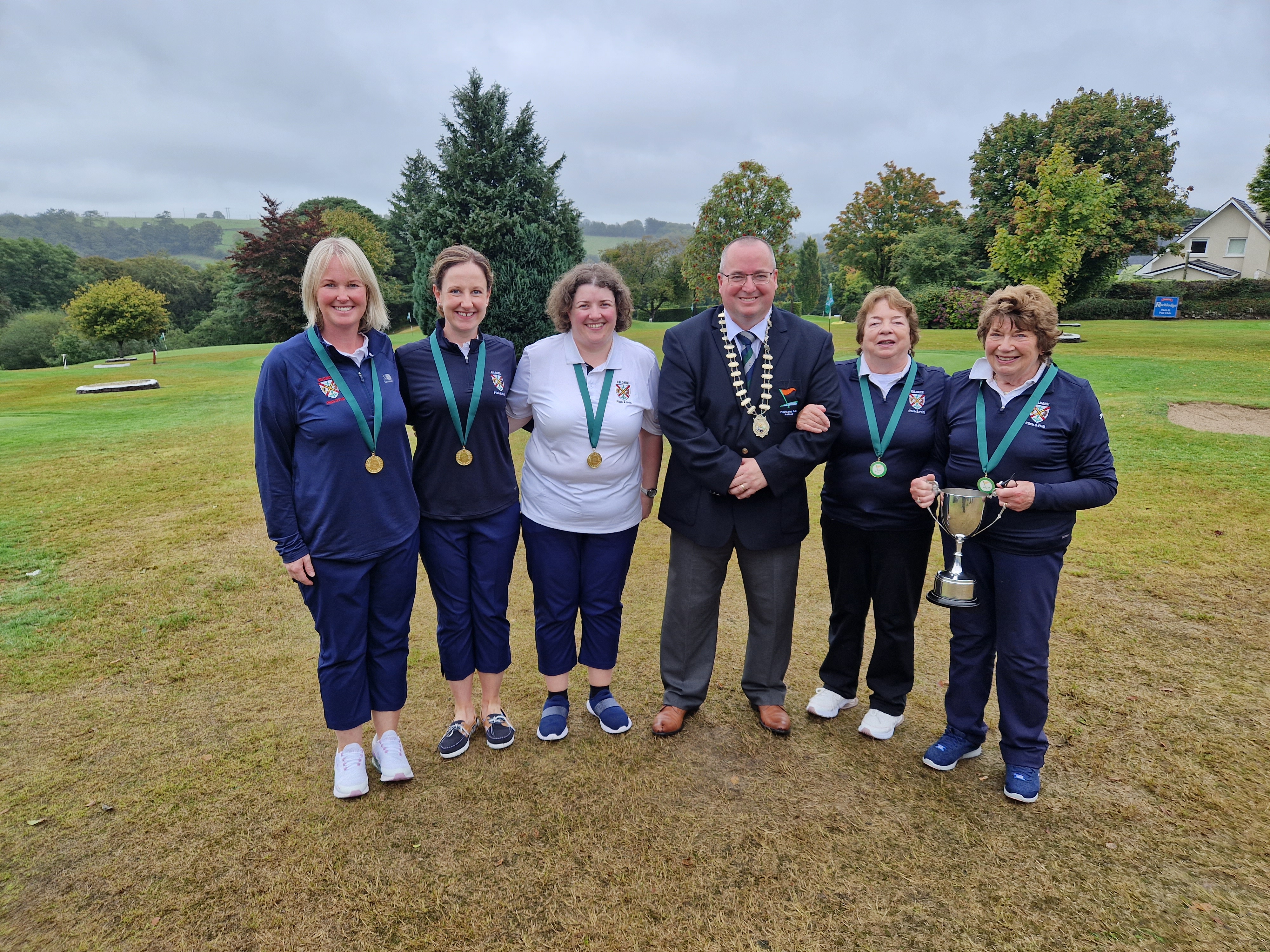 Lucan Pitch and Putt club is the host for the 2023 Ladies National Inter-County County Championship this weekend where six counties will battle it out for this year's title. The format of the Ladies Championship is unchanged and will be a team of four who will play 36 holes scotch foursomes on Saturday and 18 holes singles Strokeplay on Sunday with all scores to count over the weekend.
Since the introduction of this format, we have seen only a handful of shots separate the top three or four teams at the end of play on Saturday. One can expect to see a similar situation arise again this year meaning Sunday's singles will be the crucial factor in determining where the medals will go. Kildare enter as defending champions having claimed victory last year at the weather disrupted championship in Rocklodge and will have to be on top form if they are to retain the title this year with a serious challenge expected to come from a number of other teams.
Ahead of the championship I preview the teams involved in what promises to be another excellent championship. Please note the names referenced below are those predicted to play but all team line-ups are subject to change at the time of writing.
Dublin will enter this year's championship as favourites in many people's eyes and based on facts one can see why a home victory is fancied. The Dublin Ladies have won the National Ladies Inter-County on the last seven occasions the National Inter-County has been held in Dublin with the most recent victory on Dublin soil coming at RGSC in 2016. That however was the last time the Dublin ladies claimed the title so they will be very keen to end that barren spell and keep the record of home victories going.
Lining out for Dublin this year is the recently crowned 2023 National Senior Strokeplay Champion Ger Ward, host club Lucan duo Glenda Hoey and Tracey Smith and Dublin Inter-County stalwart Maree O'Toole. The Dublin ladies come in off the back of a three-shot victory over Kildare in winning the 2023 Leinster Senior Inter-County championship in Poulaphouca two weeks ago and thus this team will enter with high level of confidence in adding the National title to it.
This is a very strong and experienced team who can be expected to have the firepower to shoot strong single scores on Sunday which could prove vital to success. If they play to their potential, they will be hard to beat but with home expectations comes added pressure which the Ladies will also have to deal with.
Defending champions Kildare will certainly have no intentions of giving up the title and enter with a very strong quartet of players. The Byrne sisters, Chrissie Sheedy, Marian Courtney and Margaret Keogh are joined by Tara Dillon in their quest for gold.
A team with multiple National Inter-County and National Single titles between them, their record in this event speaks for itself and will be serious contenders for the title yet again. Narrowly defeated by Dublin in the Leinster Senior Inter-County in Poulaphouca the ladies will be out to go one better this week and take the gold. The strength of this team lies particularly in their individual ability to shoot very low single scores and thus will be very keen to put themselves towards the top end of standing after Saturdays play.
This team is as experienced as it gets on National Inter-County weekends, know what it takes to win and won't relinquish their title without a fight.
Cork come with a team who all individually have been claimed medals at this year's major championships. Sarah O'Neill (Munster Senior Matchplay winner), Sarah Byrne (Munster Senior Strokeplay winner), Mary Murray (National Senior Strokeplay runner up) and Ailish Sexton (Munster Intermediate Strokeplay winner).
Winners of the Munster Inter-County title two weeks ago in Raffeen Creek, the Cork ladies enter in very good form and will seek to go one better in Lucan having been runners up last year in the rain disrupted championship in Rocklodge.
The Cork ladies over the last eight years have re-established themselves as serious contenders for the National Inter-County title which they last won in 2015.
A strong contender for a medal this weekend but which colour?
Tipperary last won this title in McDonagh in 2019 when it was played in a six person format and the Tipperary team this weekend is expected to be made of four players who played on the victorious 2019. The team of Breda White, Mary Quinn, Gemma McCarthy and Shula McCarthy set out on their challenge for the title having proven they have what it takes to win this Championship on Leinster soil.
A very experienced team and one who put in a solid showing at the recent Munster Inter-County in Raffeen Creek can be expected to be strong in the scotch foursomes' format while all have the ability score well in the single format.
Tipperary like the three aforementioned counties are strong contenders to medal come Sunday evening and if they all hit form over the weekend can be expected to put a strong marker down to the rest to try and match.
The last team to win this championship in Dublin outside of the host county was Meath, albeit you have to go back to 1972 for this one. Ladies pitch and putt in Meath has been in an ascendancy over the last few years with 2023 being no different with the highlight being Paula Lynch's win at the National Matchplay.
Paula is expected to line out of the Royal County this weekend alongside Bridie Cummins, Margaret Connelly and Margaret Reilly and they will be hoping to build on a solid performance at the recent Leinster Senior Inter-County in Kildare two weeks ago. Winners of the Nett prize in Rocklodge last year, the Meath ladies will be hoping they can spring a surprise this weekend and replicate the team of 1972 and win at a Dublin venue.
This is a solid team who can be expected to perform well. Whether they have enough firepower in the singles format we will have to wait and see but rule them out for a medal at your peril.
Last but by no means least are the team from the Wee County, Louth. Another experienced team at National Inter-County level they will certainly not fear the challenge ahead. The team of Mary Agnew, Nolene Bedford, Mary Coyle and Marlo Everitt are expected to take to the tee this weekend in the quest to win the National Inter-County for Louth for the very first time.
The Louth ladies will be aiming to build on their performance in Poulaphouca two weeks ago and given Lucan's proximity to Louth the ladies should know the venue well. The Ladies will be keen for a strong showing in the scotch foursomes to keep their titles aspirations alive come Saturday evening.
If they can, they may all need to bring their A games on Sunday to overcome the competition but this is a team who has all the capabilities to do so and may surprise a few.
An intriguing championship awaits and with every score and shot counting over the course of the two days it really will be all about everyone playing for their team mates.
It would be no surprise come Sunday afternoon if the title and medals are decided by only a shot or two but whether the cup ends up in Kildare, Dublin, Cork, Tipperary, Meath or Louth we will have to wait and see.
One thing is certain that all ladies will wear their county colours and crest with pride and an excellent championship is in prospect.
Best of luck of all ladies and counties taking part in Lucan this weekend.
Tomorrow: We preview the Mens event in Lucan this weekend.
Latest National News
Latest Regional News