2023 National Graded Inter-County Challenges Preview
A look at the four teams in Ryston on Sunday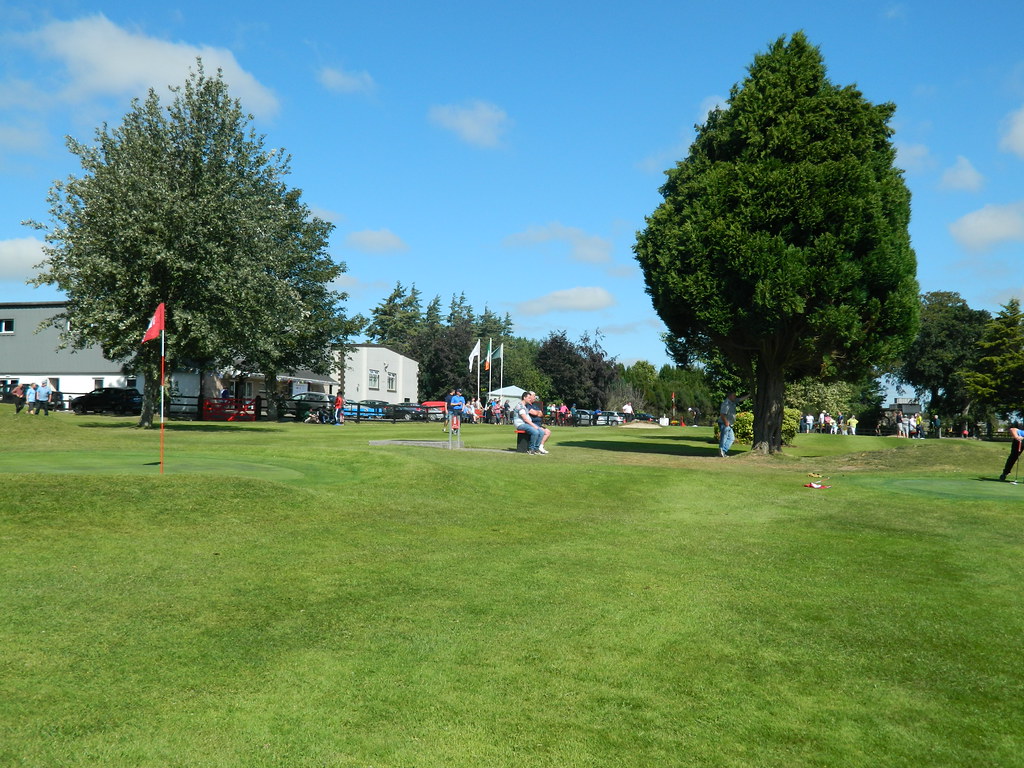 Ahead of Sunday's contests in Ryston, John Manning takes a look at the four teams who will battle for the two National Graded Mens Inter-County titles as this year's two contests are essentially Louth vs. the South West.
Intermediate Match
Cork v Louth
Cork in Profile
2022 winners against Wexford, Cork face Louth in this year's Intermediate Inter-County challenge at Ryston. Just one of last year's successful Leeside sextet remains - Darren O'Leary (St. Annes).
Darren O'Leary (St. Annes) was crowned Munster Intermediate Matchplay champion at Bishopstown in September 2022. ESB Intermediate Scratch Cup winner in 2022, Darren has been a regular on the podium at Scratch Cups in recent seasons and reached the 2022 Cork Matchplay semi-finals. Darren finished tied third in the recent National Intermediate Strokeplay championship at Riverdale, narrowly denied the bronze medal on the tiebreaker.
Ryan Sexton (Fermoy) was 2011 and 2012 Munster U16 Strokeplay champion. A Munster Schools Tournament winner with St. Colman's College in 2011 and in 2014, Ryan earned a Munster Juvenile Inter-County gold medal with Cork in 2011 while he was a 2012 National Juvenile Inter-County runner-up in the Leeside red at St. Bridget's.
2016 Cork Intermediate Strokeplay champion David O'Leary (Douglas) finished second in the 2016 Munster Intermediate Strokeplay Championship. He was also a member of the Douglas trio that claimed the Cork Intermediate Strokeplay championship team title earlier in the season. David also took third place at the 2023 Munster Intermediate Strokeplay in Fermoy.
2023 Munster Intermediate Matchplay champion, Philip Burns (Brinny) qualified for the overall National Matchplay Championships and contested the new graded National Matchplay showdowns at St. Bridget's. Philip also captured Collins Intermediate Scratch Cup honours in May.
1989 National Intermediate Strokeplay champion at Ferrybank, Ger Kehoe (ESB) won the 2023 Cork Intermediate Matchplay championship, beating David Doyle (St Annes) in the final at Claycastle. A qualifier for the 2022 National Intermediate Strokeplay final round, Ger captained ESB to the 2021 Cork Intermediate League final.
Morty Ahern (Collins) won the Munster Mixed Scotch Foursomes in 2019 and was 2nd 18 winner in the 2010 National Mixed Foursomes, both with his wife Nicola. A 1998 National Mixed Team Event victor with Crosshaven, Morty was also a member of the Crosshaven side that placed third in the 2000 National Club Tournament.
Louth in Profile
Louth were impressive nine stroke winners of the Leinster Inter-County at Poulaphouca.
A former Regional Matchplay champion and reigning LDM Strokeplay kingpin, Barry Dyas (MacBride) finished third in the 2014 National Junior Strokeplay championship at Stackallen and contested the final round of this year's Intermediate Championship at Riverdale.
Second in the trials process, Kieran McDonnell (Killineer) was a member of the Louth team that finished second in the 2018 Leinster Intermediate Inter-County championship, eight strokes behind Meath at Lucan. Winner of a number of Intermediate Scratch Cups, Kieran has regularly represented Louth at Junior and Intermediate level.
A teammate of Kieran McDonnell's on that 2018 side, Paul Cooney (Seapoint) has been a regular final round qualifier in graded National Strokeplay Championships. Paul is the reigning LDM Intermediate Matchplay champion. Husband of 2019 Leinster Intermediate Matchplay champion Joanne Cooney and father of leading juvenile Sarah, Paul is the son of Pitch & Putt legends, Jean and Oliver Cooney.
Gerry Breen Snr (Seapoint) was runner-up in the 2022 National O55 Intermediate Grade Strokeplay championship at Bellewstown. Gerry took Best Gross alongside his son Gerry Junior in the 2023 Leinster Scotch Foursomes at Kilbeggan. Gerry Breen and Paul Cooney combined for a remarkable 42 in the Scotch Foursomes at Poulaphouca.
Former senior player Ged Thornton (Killineer) also figured on the 2022 Wee County Intermediate sextet. A keen supporter of Pitch and Putt competitions countrywide, Ged is also a regular attendee at Pitch & Putt Ireland National Conventions. Ged was L/D/M Intermediate Matchplay champion in 2019.
Sean Clerkin (Killineer) is the reigning National Intermediate Strokeplay champion. 2019 Leinster Intermediate Strokeplay champion at Collinstown, Sean finished third in that year's National U20 Strokeplay championship at Glenville. Ironically, Sean was on the Meath team that beat Louth (including Kieran McDonnell and Paul Cooney) at Lucan in 2018. While a member of Bellewstown, Sean saw considerable juvenile success, including Leinster Inter-County gold and National Inter-County bronze in 2017.
Junior Match
Louth v Kerry
Louth in Profile
Louth will also be represented in the Junior Inter-County Challenge in which they will face Munster champions Kerry. There are two changes from the side who won in Poulaphouca with Cormac Donnelly and Arthur Murphy coming in instead of both Stephen Behan and Michael Leech.
2023 National Junior Strokeplay champion at Lakeside, Kyle Thornton (Killineer) is a two-time Killineer Club Matchplay champion. Born into a family steeped in Pitch and Putt, Kyle excelled as a juvenile.
Anthony Butler (Seapoint) played all three rounds of the 2022 National Junior Strokeplay at Ring Commons. He finished third in the 2022 National O55 Junior Grade Strokeplay championship at Bellewstown, shooting 113 to end four strokes shy of winner Stephen Ashcroft. Second in Killineer Junior Scratch Cup 2022, Anthony won the 2022 Stackallen Junior Scratch Cup.
Former Northside Blues FC footballer, Derek Reynolds (Killineer) recently returned to Pitch & Putt after a 30-year hiatus. He delivered a supreme performance at the 2023 Killineer Scratch Cup where he took junior laurels by some distance.
Winner of his Club's Junior Strokeplay Championship this year, Cormac Donnelly (Killineer) claimed third places in the 2022 Ringcommons Junior Scratch Cup and in the 2023 Seapoint Scratch Cup. Runner-up in the 2023 Killineer Junior Scratch Cup, Cormac also reached the Killineer Club Junior Matchplay final. He is a recent graduate from the juvenile ranks.
A consistent prize winner in Opens (such as Collon, Seapoint and Cloghogue), Arthur Murphy (Killineer) contested the 2023 National O55 Junior Grade Strokeplay championship at Glenville. A former Intermediate grade player, Arthur played in the 2016 Leinster Intermediate Strokeplay championship finals at Collinstown.
Kerry in Profile
Michael Creagh (Tralee) finished third in the 2023 Munster Strokeplay Junior A championship at Fermoy in May. 2023 Kerry Junior Matchplay champion, Michael captured Listowel and Deerpark Junior Scratch Cups last year. Michael Creagh and Fintan Martin delivered a superb 47 in the Scotch Foursomes at Raffeen Creek.
2020 National U16 Strokeplay Championship runner-up Fintan Martin (Deerpark) was a National U16 Inter-County winner with Kerry in 2018. 2022 and 2023 All Ireland Schools tournament victor with St. Brendan's College, Fintan also claimed 2022 Munster Schools' honours with his alma mater.
John O'Regan (Tralee) was Kerry County Strokeplay (Junior A) runner-up at Listowel in June. Back in the year 2000 though, he tasted Munster Intermediate Strokeplay success on his home course and also was part of back-to-back Tralee Munster Intermediate Club winning sides in the early noughties. John filled third place in the recent Tralee Intermediate Scratch Cup.
Brian Moloney (Deerpark) was a National Inter-Club runner-up with Deerpark at St. Bridgets back in 2016. He also contributed to Deerpark's last victory in the Bob Casey Inter-Club Strokeplay competition in the Kingdom back in 2019.
Club Strokeplay champion (Nett) in 2022 and in 2023, Mark Lucey (Tralee) was runner-up in this year's Castleisland Junior Scratch Cup. Mark produced the best singles return of 50 in Kerry's impressive victory at Raffeen Creek in the Munster Inter-County.
Daniel Broderick Junior (Castleisland) is a former finalist in the Kerry Intermediate Matchplay and is a brother of Julianne Broderick who featured on the only Kerry Ladies team to win the National Inter-County back in 1995. Tony captured Castleisland Captain's Prize in June.
Our Best Wishes to all four teams taking part in these two matches on Sunday. Best of luck also to the clubs heading to both Riverdale and Tipperary Hills tomorrow for the National Inter-Club Qualifiers.