2023 Annual Convention
Templemore Arms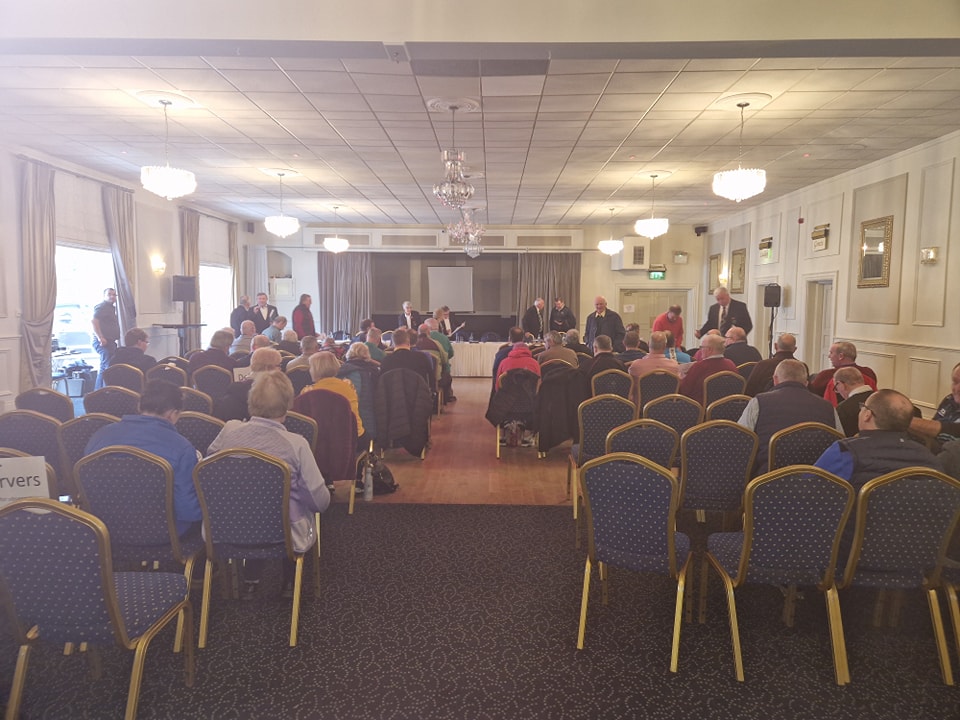 The Annual Convention of Pitch and Putt Ireland takes place today in the Templemore Arms Hotel at 11.00, click on the link for the Convention Book 2023 Convention Book more to follow later.
4.45pm
Convention now concluded. More to follow in the days ahead.
3.20pm
Motions 9 and 10 withdrawn as not compatible with Constitution. Recommendations now being heard.
3.15pm
Motion 8 carried. Semi-Finalists in the National Matchplay Finals now automatic for the following year.
3.10pm
Motion 7 withdrawn. Matter to be revisited at next year's Convention following a review of the Constitution.
3pm
Motion 6 carried after a near unanimous vote in favour. Second Friday in April now for handicap cut off for Inter & Junior H/C for graded Inter-Counties.
2.55pm
Motion 5 defeated despite a vote of 36-22 in favour as it does not get the required two-thirds majority.
2.50pm
Motion 4 carried after a vote of 4-19 in favour. As it passes two-thirds threshold it passes. Handicap grades to be changed as proposed in Booklet.
2.35pm
Motions 1-3 all passed after unamious approval on all three.
2.20pm
Motions 1-3 currently being discussed.
2.15pm
Convention about to resume here in Templemore after the break for lunch. We resume at Motions/Recommendations.
12.30pm
Election of existing patrons and auditors confirmed by the meeting.
12.25pm
Jason O'Connor has agreed to take on the position of Honorary Secretary on an interim basis pending a co-option of another person to the position by the NEC in due course. All other Officers re-elected with the election of outgoing Technical Officer Brian Webster. Both the positions of Technical Officer and Munster Co-Ordinator remain unfilled.
12.20pm
Election of Officers currently taking place.
11.50am
Auditor Michael Sargent has just finished addressing delegates.
11.40am
Development Officer Stephen Enneguess and U16 Officer Liam Leahy have just finished addressing delegates.
11.30am
Minutes of last year approved and Officers Reports will be taken as read.
11.25am
Presidential Address concluded. Minutes of last year's Convention being read.
11.15am
Mark Keohane begins his address with a Minutes silence in memory of those who have passed away in the past 12 months.
11.10am
Motion for Extraordinary Convention carried. We now proceed to Annual Convention
11.05am
Extraordinary Convention Underway
11am
Proceedings about to get going here in Templemore. We begin with the extraordinary Convention firstly.
Latest National News
Latest Regional News