2022 National Matchplay Build-Up: Day 3
A look at the Mens field for Douglas this weekend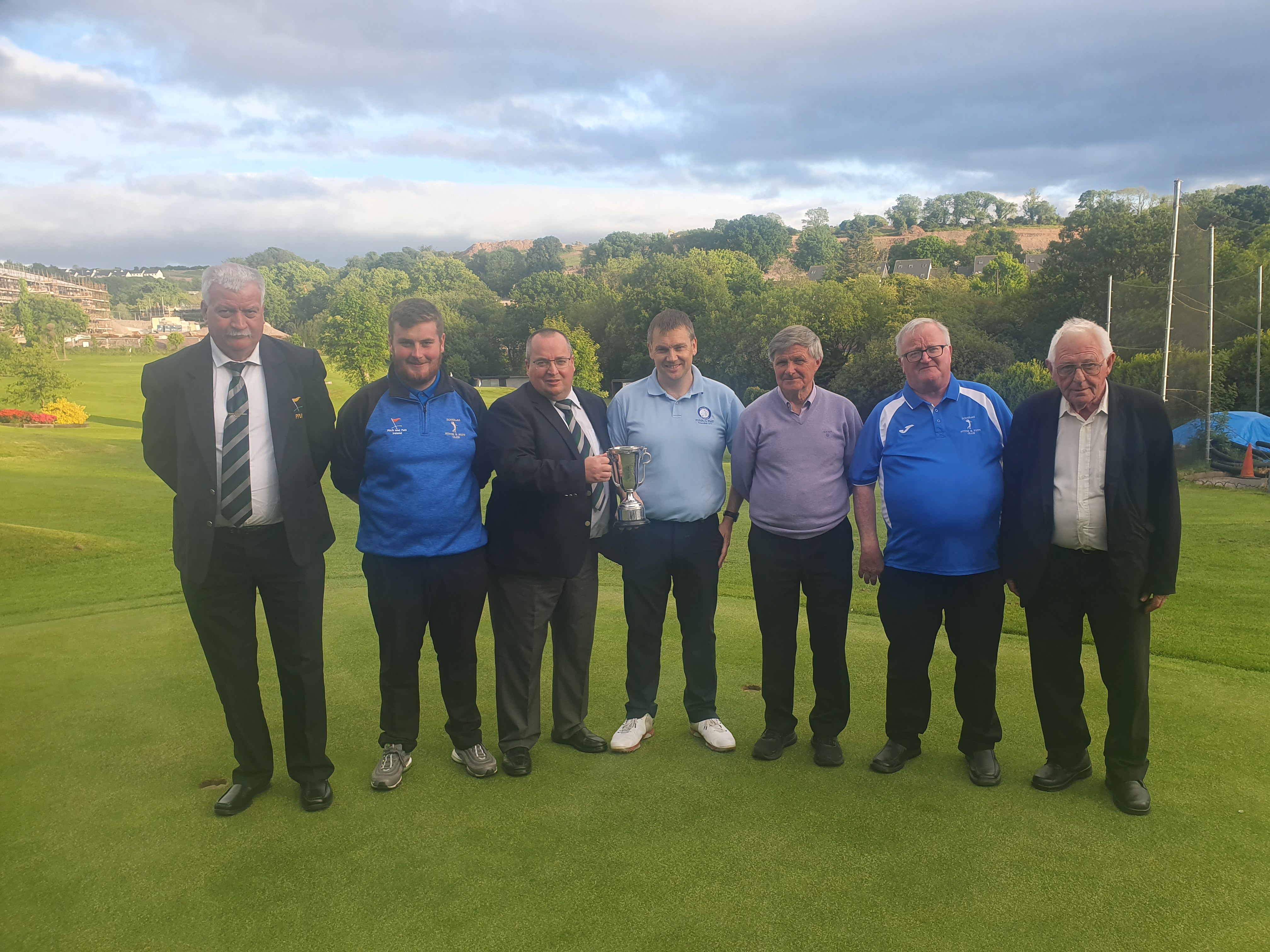 As the battle for the Day Cup returns to its traditional setting, Communications & Press Officer Jason O'Connor looks ahead to the National Mens Matchplay Championship in Douglas this weekend where there are a few interesting variables at play.
There's a lot to be happy about as we return to where the National Matchplay usually was in the calendar. Full fields in both competitions with no restrictions about being physically present will certainly lift the mood in advance. One would hope as well for no intervention from Mother Nature like in 2015 when the National Inter-County had to be curtailed and an early result declared.
This weekend's Mens event will see Damien Fleming seeking to defend his title in a field where there are a lot of potential pitfalls along the way. The Deerpark player faces Listowel's Jake Shine in Round 1 in an all Kerry affair. Both have faced each other at county level in the format as Shine will be one week shy of winning the 2020 National Junior Strokeplay last year in St Annes. Fleming lost in Larkspur Park in 2020 on the defence of his 2019 crown but over a 36-hole match he will be more confident of his ability to avoid an upset.
The top quarter of the draw is very Kerry centric with five matches of interest to the Kingdom here. Killian O'Gorman of Listowel will face Fermoy's John Cahill in Game No 3 while Tralee's Eamon Sheehy follows in facing Hillview's Stephen O'Reilly. Listowel's Tom O'Connor takes on Majestic's David Daly while Deerpark's John McGrath takes on former Irish Open winner Eamon Gibney of Castletown in the final match in this quarter.
Two other matches of note in this section include two time winner Mark Millar of Killineer taking on St Annes' Kieran Dunscombe while former National Strokeplay champion Anthony Malone faces the convincing winner of last weekend's Leinster Junior Strokeplay in Martin Power of Ryston. We also what could be a very interesting meeting between Rob O'Donoghue from the host club and Bruff's Thomas Hanley following the Bruff player's strong finish in the Munsters last week.
Former National Strokeplay winner Frank Dineen has an all Cork affair in the first round against Collins' David Murray as another former National champion John O'Leary follows in the next game against Gowran's Robert Middleton. The final two matches in the top half of the draw bring up some interesting possibilities in relation to Round 2 on Sunday. We could have brother v brother if Paudie and Gary O'Sullivan manage to win but it is easier said than done with the names of their two Round 1 opponents.
Paudie faces former three time winner John Walsh of Collins in a match that is sure to draw a lot of eyes to it while Gary has Leinster Senior Strokeplay champion Sean Goggin of McBride to contend with. Goggin will enter with confidence following last weekend and if it were to be Walsh and himself facing off on Sunday morning then that would be a great barometer to judge the tournament from there you sense. The bottom half maybe allows more room for movement amongst the seeds.
Ian Dillon will begin his bid to reach a third National Matchplay semi-final in-a-row against Bruff's Conor Fahy on Saturday afternoon as there is an interesting meeting between a former National U20 Strokeplay champion in Eoin Keating from the host club and a former National U16 Strokeplay champion in Patrick Mitchell in Ardnacrusha in this third quarter. Former National Strokeplay winner William Buckley Jnr of Erry takes on James Foley Jnr of St Patricks while three-time National U16 Strokeplay champion Evan Carry of Castletown faces Majestic's Trevor O'Donovan as we move further down the Round 1 order.
2020 winner Kieran Earls has a First Round meeting with the player that finished just above him in the National Senior Strokeplay in Navan last September in Old County's Stephen Murray while last year's runner-up Ray Murphy closes the first round against a former semi-finalist in this event in St Patricks Martin O'Neill. After winning the Munster Strokeplay in Bruff last weekend, Murphy has reason to draw confidence going into this. He knows how to go deep into an event like this and after losing the last three finals he was involved in, title no seven would be a sweet feeling as he enters a new vintage in his playing career.
These are just a selection of the 32 matches that catch our eye in advance; it's likely to b a weekend of great excitement on the fast greens as sudden death could well be needed to decide a lot of encounters.
For those in attendance watching on it is likely to be an emotional one too as those no longer with us will be fondly remembered over the course of the weekend. We look forward to you joining us whether that is in person or online.
We will have a number of features from the course in terms of interviews as well as match streams that we hope you will join us for over the weekend.