2022 National Matchplay Build-Up: Day 2 Part 2
We look at this weekend's Ladies Events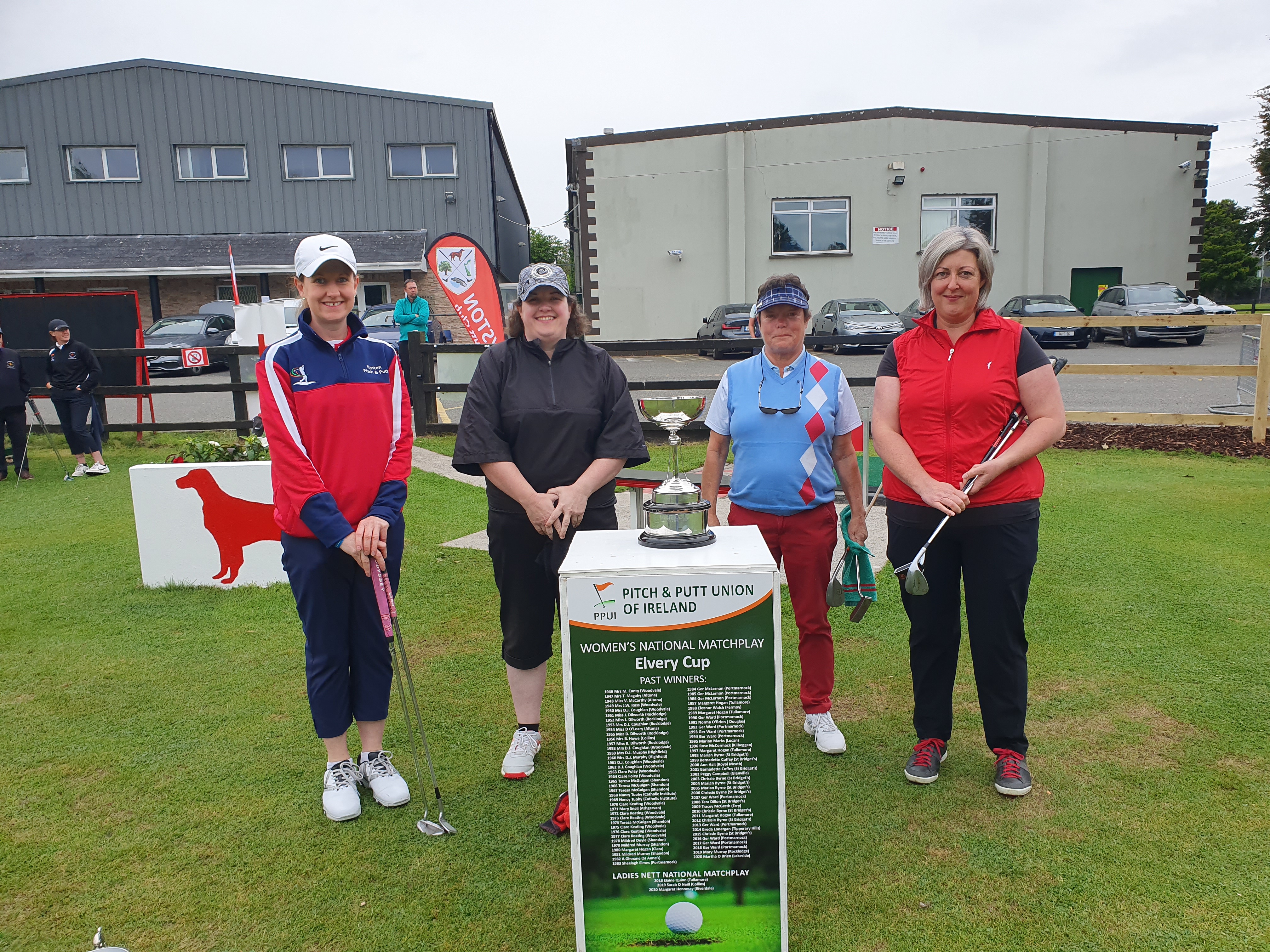 Ahead of this weekend's National Ladies Matchplay Championships in Douglas, Communications & Press Officer Jason O'Connor takes a look at the two competitions being held over the June Bank Holiday.
Scratch Event
It is a really unique way to start off a National Championship in having two sisters face off against each other in the First Round. That's what will happen though when defending champion Chrissie Sheedy will face off against Marian Courtney on Sunday morning at 11am. The Byrne sisters have faced each other in the final before but being the first match will likely change the dynamic somewhat as it is probably the match neither would have wanted first!
There could be further Ryston interest in the second round if Tara Dillon can get the better of Ailish Sexton of Fermoy in the second match of the first round. The Ryston and indeed the Byrne family interest is really on the top half of the draw with Margaret Keogh playing 2020 National Ladies Strokeplay champion Liz Quinn of Collinstown in the third match. It creates the possibility either Chrissie or Marian could make the final without playing anyone from outside the Newbridge club if Tara and Margaret can advance beyond Round 1.
A Cork quarter-finalist is guaranteed with Match No 4 pitting Nicola Ahern of Collins against Patricia Murphy of Ranges. The bottom half of the draw features a Cork player in every match as well. Runner-Up in 2020 and 2021 Breda White will hope it is third time lucky this year in her bid for a third title but she faces a tough opener in Sara O'Neill of Collins. Sarah won the Nett Cup on the last National Matchplay weekend in Cork back in 2019 at Rocklodge and will feel capable of a performance around another Cork track this weekend.
Speaking of 2019 winners, Mary Murray broke the mould on her home course that year in ending the Cork famine for a winner in the Scratch event going back to a Douglas club member herself in Norma O'Brien back in 1991. Mary plays Oldcastle's Paula Lynch in Round 1 as former Inter-County winner with Kildare, Mairead O'Toole of St Bridgets, faces Sarah McGrath of Fermoy in Round 1. The other Round 1 game sees Yvonne Quinn of Trim take on Vera McCarthy of Collins as while it hard to see any shocks early on, Douglas may well create the environment for some to happen.
A tighter two days of play will bring its own challenges for the players as it will be interesting to see how they cope with the slopes around the Carr's Hill track.
Nett Event
There will be some Ladies play on Saturday but it will come in the form of the Ladies Nett event which will have its fifth staging this year following its inception in Tullamore back in 2018. Following on from its use for our National U16 Matchplay, Round Robin groups featuring 18-hole matches all the way to the finish of the competition will take place in this year's event.
The top two in each group will advance to Sunday's quarter-finals as handicap difference and hole indexing will place a massive part in determining the winner. Unfortunately holder Abby Whelan will not be there to defend her title but it will be interesting to see if the Munster domination of this event continues after Lakeside's Elaine Quinn won it in the first staging and both Sarah O'Neill (2019) and Margaret Hennessy (2020) won it on the other occasions it has been played.
We will confirm the full list of competitors on Saturday morning from which the draw for the Round Robin Groups will then be made.
Tomorrow: We preview the Mens competition in Douglas this weekend.
Latest National News
Latest Regional News