2022 National Gents Strokeplay Updates
2022 National Gents Strokeplay Updates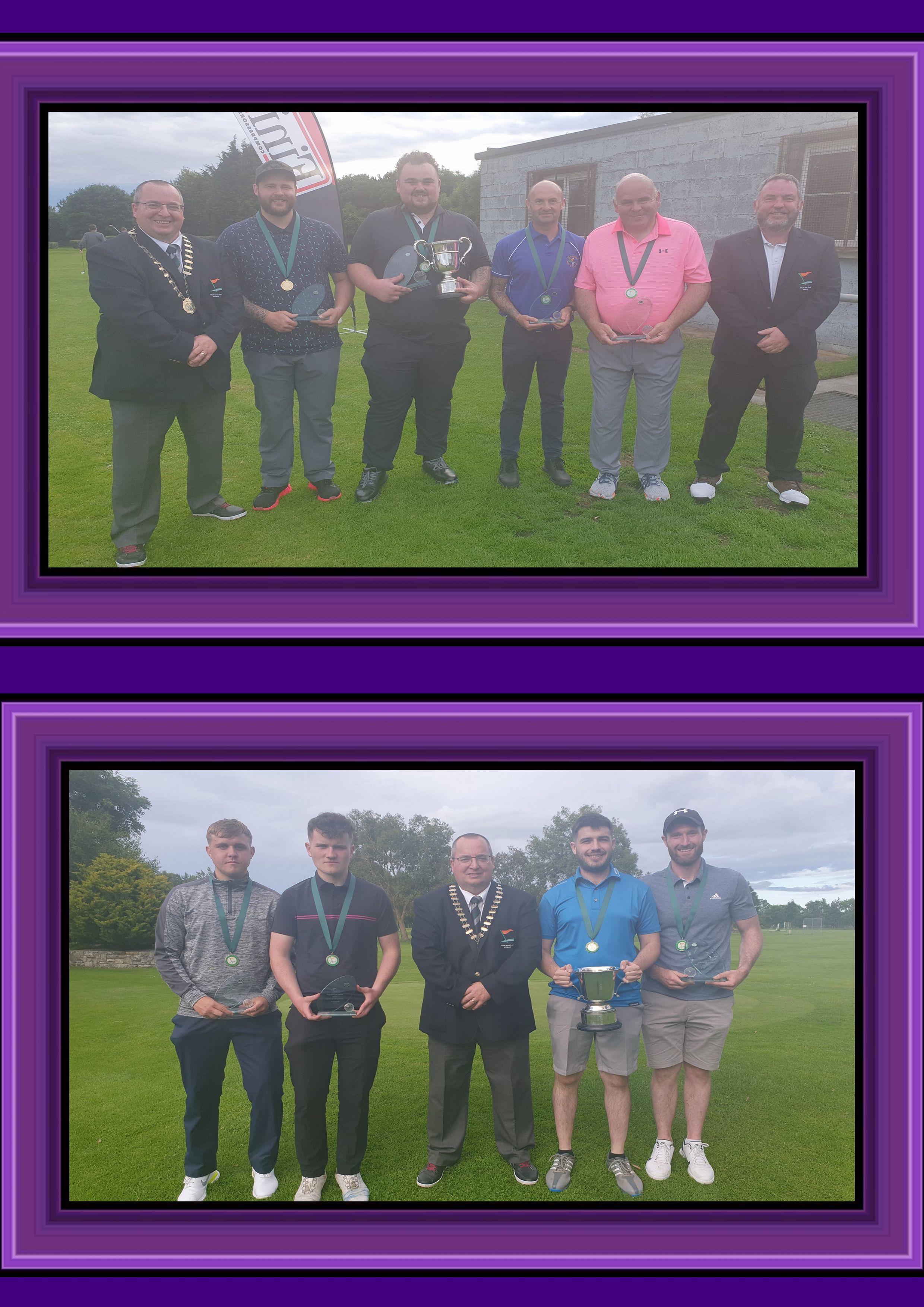 Click on the links below to follow the latest at the National Gents Strokeplay being played at Ringcommons and Killineer: -
Sean Goggin (MacBride, Drogheda) birdied each of the last five holes in the final round to win the 2022 National Strokeplay championship at the superb Ring Commons course in north County Dublin.
Goggin delivered a scintillating 43 for the final eighteen, giving the Louth Inter-County star a 26 under par championship aggregate of 136, which proved best of a tightly bunched field.
Reigning Leinster Strokeplay champion Sean Goggin started the play-off on 93 after earlier rounds of 46 and 47. He skated through the opening nine in 21 but still trailed by two after 45 holes.
1998 National Intermediate Strokeplay runner-up Gary Healy (Loughlinstown), who led with nine to play, signed for a closing 45 to claim second spot on the final eighteen tiebreaker. Gary returned 25 under 137 to finish just a single stroke shy of his Leinster rival.
36-hole leader James Cleary (Hillview) holed for birdie on the home green to post 46 for his 137 total and third place. After his runner-up performance in 2006, Cleary has now picked-up silver and bronze in this championship.
Third in 2019, Sean Goggin's win ensures that the Donnelly Cup remains in Co. Louth after Ian Donnelly's (Killineer) success last year. It is the first time that Co. Louth players have won in successive years.
2020 Intermediate champion Michael Conway (Tralee) took 36 Nett honours on 87 off three. Former senior kingpin Mark Millar (Killineer) claimed fourth place and the last exempt slot for the 2023 championship.
A stunning final round of 45 enabled Glen Martin (KIllineer) capture the National Gents Junior Strokeplay championship at Ringcommons. Three strokes behind 36-hole leader Glen Buckley (St. Patrick's) heading into the final eighteen, Martin had closed to within two after 45 holes when he went out in 24.
A blistering last nine of 21 meant Glen Martin signed for a 54-hole aggregate of 146 (-16), which ultimately saw him home by four strokes from his clubmate John Conaghan who conjured up a last round of 49. Conaghan had scored 50 and 51 to enter the final round tied with his fellow Killineer man after Martin had added a 53 to his best of the first round 48.
Glen Buckley put together successive rounds of 49 to compile his two-round lead tally of 98. A closing nine of 29 meant he settled for a level par final round, which saw the Wexford man denied third spot. His consolation was to annex Best 36 Nett honours with 78 off his ten handicap.
Robbie Harnett (Deerpark) came home in 24 for a final round of 51, to ensure the former juvenile star from Killarney filled third place on eleven under par after he had opened with consecutive rounds of 50.
Glen Martin equals club colleagues Ben Lennon (1981), Darren McCann (2003) and Daniel Clinton (2010) as winners of the National Gents' Junior Strokeplay championship. His 146 tally matches McCann's 16 under winning score 19 years ago at Tullamore and the pair now share the all-time low winning three-round return for the event.
Building on experience gained when contesting the play-off last year, Killian O'Gorman scored a closing six under par round to win the intermediate championship at Killineer. In a three-way tie at the top on heading into Round 3, the Listowel player shot a fine 48 to post a 15 under par total of 147 and win by a single stroke.
Well clear of the field after his opening 46, O'Gorman treaded water in a second round 53 but his 36-hole -9 salvo saw him embark on the same mark for the final round alongside John Carton (KIlbeggan) and Seapoint's Gary Coyle.
Liam O'Mahony (Rocklodge) and Cill na Móna's Dermot Tuohy jumped up from seventh and eighth place respectively after 36 holes to grab the silver and bronze medals, courtesy of 47 apiece in Round 3.
O'Mahony improved in each round as the Corkman scored 51, 50 and 47 to secure second spot with 148. Clareman Tuohy was in the first group out in the morning and scored 52 and 50 before his heroic 7 under final effort as he overtook Bobby McCarron (Listowel) and John Carton for third place.
Sean Cullen of St Patricks was the Nett prize winner with a score of 86.
Killian O'Gorman is the second Kerryman to take the National Gents' Intermediate Strokeplay championship in the last three stagings. Fellow Listowel man Declan McCarron lifted the Cup at Ryston in 2010 but McCarron was representing the Tralee club at the time.