2021 Sports Capital Programme
Press Release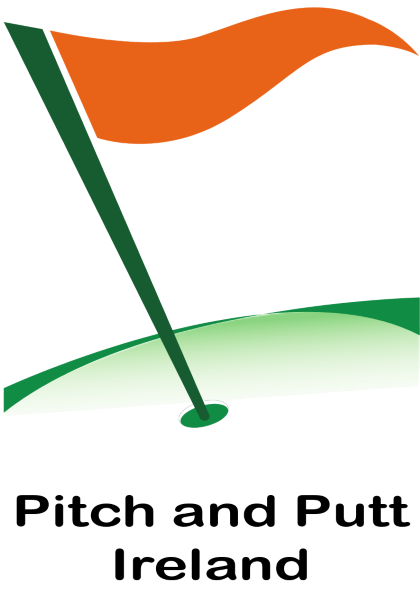 The Minister for Tourism, Culture, Arts, Gaeltacht, Sport and Media, Catherine Martin, T.D, and the Minister of State for Sport and the Gaeltacht, Jack Chambers, T.D., today announced that €40 million is being made available in 2021 under a new round of the Sports Capital and Equipment Programme (SCEP).
The SCEP is the Government's primary vehicle for providing support to sports clubs and communities to develop sports infrastructure around the country. Applications can be made online only from 9am on Friday 11th December until 5pm on Friday 12th February, 2021.
Further information and details from today's Department press release can be found at https://www.gov.ie/en/press-release/0bc7e-ministers-launch-40m-sports-grant-scheme-for-2021/
We will follow up in the coming days with further information as we have it and support from our partners Clann Credo who can assist your clubs and community organisations in this area.
Sports Capital Programme and Clann Credo – Financing Sporting Ambition!
Federation of Irish Sport partner Clann Credo have provided the following information in relation to yesterday's Sports Capital and Equipment Programme announcement by Minister Martin and Minister Chambers.
We would encourage you to pass the below information on to you various members, clubs and groups who may benefit from the help and support of Clann Credo in their Sports Capital projects.
Clann Credo can help local clubs and communities to maximise Sports Capital funding by providing match funding loans as part of their applications.
Clann Credo is excited to see a new round of funding under the Sports Capital Programme announced on Monday. These grants fuel the growth of local sports clubs that play such a vital role in our communities.
Local sports clubs are enormous contributors to local identity, and they create a community of endeavour, pride and support. Never was this as true as in 2020, the year of Covid-19. At the onset of lockdown in March, the whole country saw how local clubs turned their skills, resources and energy into supporting people who had to cocoon. The return to sport during the summer months and the resumption of televised competitions was a highlight for many and brought a renewed appreciation of the central role of sport in our lives.
But even before Covid-19 turned our lives upside down, Clann Credo understood that local sports clubs provide essential engagement with disadvantaged young people on the margins of our communities as well as giving older people meaningful ways to contribute. In fact, it is hard to overstate the positive social impacts that sports clubs bring to local areas. This is why Clann Credo believes in sport and the people behind the thousands of local clubs and facilities nationwide.
€10 Million Community Sports Loan Fund
Clann Credo has a dedicated €10 Million Community Sports Loan Fund available to help sports clubs maximise their Sports Capital grants and has years of experience in assisting clubs to develop their facilities.
Clann Credo Match Funding Loans
The Sports Capital application requires clubs to show evidence of own funds. While having cash on deposit is best, a loan offer from Clann Credo is also acceptable as evidence of own funding and can boost your scoring in the application. The approval will be provided in the format required by the Department of Tourism, Culture, Arts, Gaeltacht, Sport and Media.
Clann Credo Bridging Loans
Sports Capital grants are paid following submission of receipts for works completed and paid for. This can be a barrier to accessing the grant if the club doesn't have funds on hand to pay for works or equipment upfront. Clann Credo can provide clubs with a Bridging Loan to pay for works done on their project, allowing them to draw down their grant. The Clann Credo loan is repaid when the club receives its Sports Capital grant.
Information evening – Community Sports Loans for Sports Capital – 13th January 2021
Clann Credo is hosting an information evening for all sports and community groups who may require evidence of loan finance to support their application under the 2021 Sports Capital Programme.
This will involve:
Practical advice on how to use loan finance effectively to maximise your grant
Top tips on applying for a Clann Credo Community Sports Loan
An introduction to your local Clann Credo representative
Advice from clubs who have combined grants and loans to develop their facilities in the past
The information evening will take place online on 13th January 2021 from 7:30 – 9:00 pm
You can register for this event HERE.
Places are limited, so please register early to avoid disappointment!
If individual National Governing Bodies or Local Sports Partnerships would like to arrange a tailored information evening on the supports that we can provide to your members, please contact Roisin Mulligan, Social Finance and Communications Executive – [email protected] / 086 309 8098.
There isn't much time! Please Advise Clubs to Contact Clann Credo Now.
The deadline in February may seem like a lot of time to get applications together, but successful applications take time!
There is huge demand from clubs and community groups nationwide for these loan facilities. In order to allow Clann Credo time to process new finance requests, the closing date is 29th January 2021. If a club is interested in working with Clann Credo to get their application ready, they need to contact them as soon as possible! The regional Clann Credo representatives can be found here. Alternatively, email [email protected] or phone 01 400 2100 for further information.
And Finally, Why Clann Credo?
Clann Credo understand local clubs and groups – check out some case studies HERE
Clann Credo have worked with many, many sports codes; GAA, soccer, rugby, cricket, athletics, boxing, basketball, baseball, archery, rowing and many more...
No application forms – expert team who will guide you through the process from first vision to final payment
Experienced and regionally-based staff – local knowledge. Find your local Clann Credo team member HERE
No personal guarantees required
Affordable interest and repayment rates
Clann Credo is a registered charity and all profits are reinvested
The Clann Credo team looks forward to hearing from your members soon!
Latest National News
Latest Regional News