2021 National U16 Matchplay
Updates from Glenville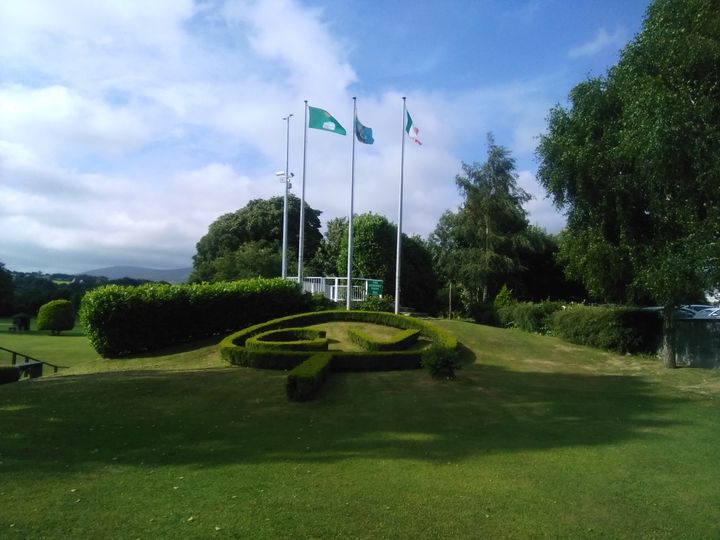 National U16 Boys Matchplay - Challonge
2012 Girls U16 Matchplay - Challonge
Click on the above links to keep track of both events
Conor Mullins of Kilbeggan delivered a polished performance at Glenville to clinch the Helen Persson Trophy for the National Boys' Matchplay championship.
In an absorbing final played in extremely warm conditions on a superbly prepared course, Mullins took an early lead, was three up at halfway and eventually won by 4&3 against his gallant Co. Meath opponent Mark Cadden of Oldcastle.
Conor certainly likes the Glenville course in Dublin's Tallaght. He was runner-up at Glenville to Patrick Mitchell in the 2019 National Boys' Strokeplay having been a Leinster Inter-County winner at the Kiltipper Road venue with Westmeath in 2018. He also helped his school Mercy College Kilbeggan to second spot in the Leinster Schools tournament at Glenville in 2019.
He certainly put that experience to good use, holing solid birdie putts on the 32nd and 33rd greens to deny a brave Mark Cadden who slotted two lengthy putts of his own to make Conor earn the title.
The high-quality decider was watched by an appreciative gallery, which included Irish Pitch and Putt administrative legends, Peg and John Smith.
In the morning semi-finals, Conor Mullins defeated 2020 Boys 10-13 National Strokeplay champion Brian McCarthy (Deerpark) by 5&4 while Mark Cadden was a 4&2 victor over two-time National Inter-County winner Robbie Harnett (Deerpark) - the 2018 Boys 10-13 National Strokeplay winner.
Adam O'Brien (Lakeside), the son of World Cup and European Team championship winner Paul O'Brien, clinched the All Ireland National Boys' Championship Plate event. Adam defeated home hope Luke Kilpatrick (Glenville) by 3&2 in their final.
Earlier, Luke Kilpatrick won his semi-final by 8&7 over Tralee's Mark O'Regan – the son of three-time National Gents' matchplay semi-finalist Jason O'Regan. Adam O'Brien had a 7&5 margin of victory over Rory Mitten of Athgarvan.
Tralee's Ella Moynihan is the new National Girls' Matchplay champion after an impressive performance at Glenville. Ella, who was runner-up in 2020, lost the opening two holes of this year's final to Sarah Cooney (Seapoint), who birdied the 49 metre opening hole.
Ella set off on the recovery trail and recorded some fine birdies of her own to forge a two-hole lead with five to play. Ella halved the 16th to go dormie before Sarah bravely won the 17th. A safely played par at the home hole gave Ella the title by a two up margin. She is the first Kerry player to win the All Ireland Girls' Matchplay championship.
In the semi-finals, Ella Moynihan defeated Gemma Cuffe (Kilbeggan) by 5&4 while Sarah Cooney was a 6&5 winner over Athgarvan's Beth O'Donoghue.