2021 National U16 Championships Preview
A look ahead to tomorrow in Lakeside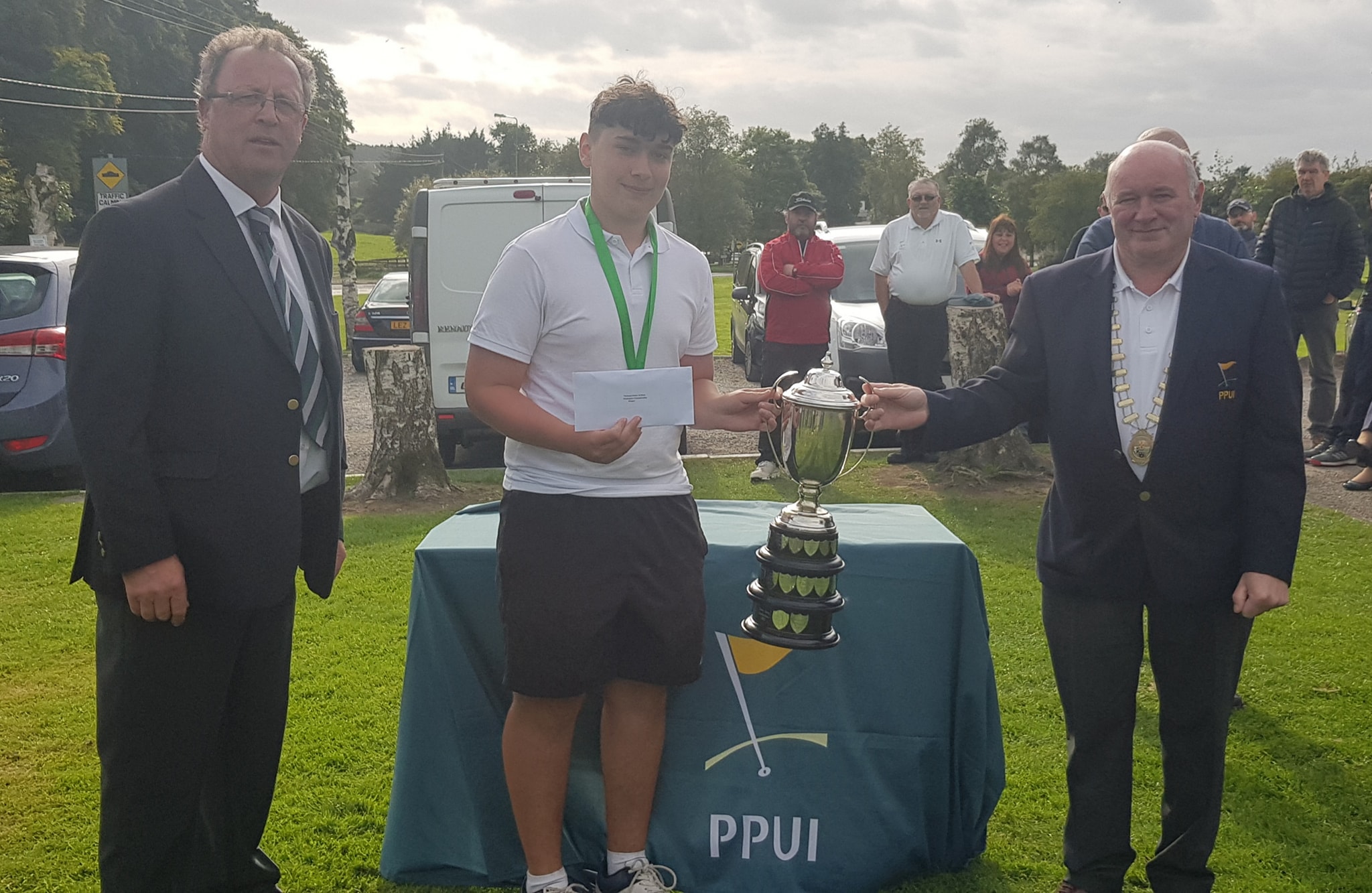 Pitch & Putt Ireland's first National Strokeplay event of the year will be for the U16's as they head to Lakeside on Saturday for Boys and Girls. Communications & Press Officer Jason O'Connor takes an overview of the events here.
Boys
While the first session is dominated by Tipperary and Kildare entries, the second session is mainly a Kerry affair as Deerpark and Listowel dominate the entries overall. Adam O'Brien from the host club will hope he can set the early pace as he enters as the National Plate Matchplay winner from Glenville last month.
He plays with Hugo Healy from Riverdale and Oisín Martin from Hillview as Matthew Buckley from Hillview and Michael Behan of Prosperous in Kildare will be hoping for a good showing on Saturday. In all Lakeside have four entries, Gavin O'Brien, Austin Purcell and Ned Delaney being the others alongside Adam as the son of National Matchplay winning parents in Derek Courtney and Marian Byrne, Jack Courtney of Ryston also plays in the first session.
The second session has some names who would be a bit more familiar to those who follow the U16 scene. Conor Mullins will hope he can keep the Eugene McCarthy Cup in the family household just under a year after his brother Jack triumphed in Athgarvan. He enters on form too having won the Championship final at the National U16 Matchplay and seeks to do a double only done by Evan Carry back in 2018 since the Matchplay's inception in 2016. Gavin Morrissey of Deerpark and Listowel's Adam Browne are his playing partners as both runners-up in the two Boys Matchplay finals play with each other in the final two ball to tee-off.
Mark Cadden of Oldcastle lost out to Conor Mullins in the Championship final while Glenville's Luke Kilpatrick lost out to Adam O'Brien in the Plate. Mark enters as last year's Helen McMorrow Cup winner for the Best U13 score as he will want to make an impression on the main section this year. Deerpark's Brian McCarthy (son of 2004 National Mens Matchplay winner Derry) was the first winner of the Helen McMorrow Cup in Glenville in 2019 and was a semi-finalist in the recent Championship event along with his club-mate Robbie Harnett who is a former two-time Inter-County winner with the Kingdom.
Mark O'Regan from Tralee has reached the semi-finals of the Plate Matchplay in the last two years as Cork's entries come from St Annes, Eoin McKeown and Sean Dineen (son of Frank), Bishopstown (James Murray) and Collins' Dylan Ahern.
While the U16 event is a traditional 36-hole shootout a nine-hole playoff is back this year if required.
Girls
Like the Boys there is guaranteed to be a new winner this year as Ella Moynihan of Tralee and Sarah Cooney of Seapoint enter off the back of a great contest in the National Matchplay final which Ella won 2up. Ella was runner-up to Eimear Ahern last year and like the way she went from runner-up to winner in the Matchplay she will want to do the same here in the Strokeplay.
Gemma Cuffe (daughter of 1999 National Senior Mens Strokeplay winner Niall) of Kilbeggan and Athgarvan's Beth O'Donoghue were the beaten semi-finalists in Glenville as they play together on Saturday. Lakeside's two entries Ciara Leahy and Fiona Bourke play with Tara Dineen of St Annes and Tralee's Sophie Moynihan respectively.
Collins' Megan Ahern, Ryston's Tara Donovan and Molly O'Toole, Ashgrove's Briona Vereker and Tipperary Hills' Sarah Ryan are the other entries in this event.
Best Wishes to all those travelling to Lakeside on Saturday. We will have updates throughout the day from both events.
Latest National News
Latest Regional News